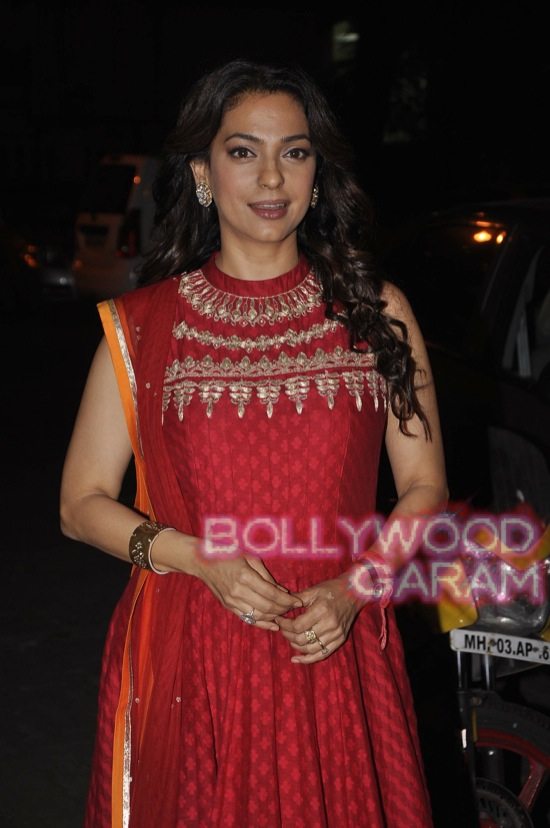 Bollywood actress Juhi Chawla honoured with Vocational Excellence Award in Mumbai.
Veteran Bollywood actress Juhi Chawla received the Vocational Excellence Award from the Rotary International on October 10, 2014. The 'Qayamat Se Qayamat Tak' actress looked pretty in a red dress.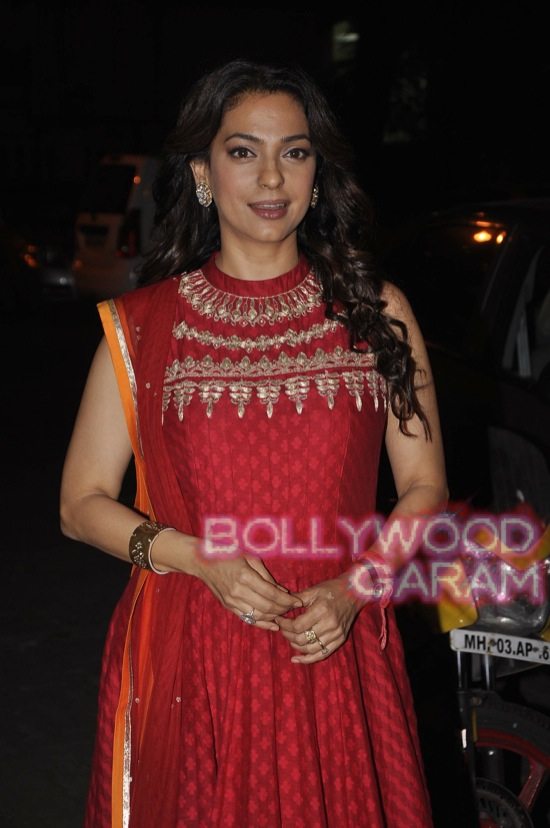 At the event, Juhi said that she read a prediction in the newspaper that she would be in the film industry for a long time. The actress added that this surprised her as she thought that she would not even last a few days. Juhi also said that she felt blessed to have been a part of the industry for this long and is happy with everything she learned and experienced.
Chawla also talked about how her movies and marriage changed her life, while reflecting back on her career so far.