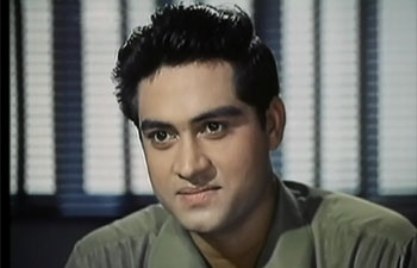 Veteran film actor and director Joy Mukherjee, who debuted in Bollywood with the movie 'Love In Shimla' passed away on March 9, 2012. The actor, who was known as the chocolate boy of the 60s, was 73 year old at the time of his death and was undergoing treatment for respiratory problems at Lilavati Hospital in Mumbai.
The cremation of the actor, who is survived by his wife Neelam, two sons and a daughter, will take place on March 10, 2012. Joy is remembered as the romantic lead in the movies like 'Ek Musafir Ek Hasina', 'Love In Tokyo', 'Shagird' and 'Love In Shimla'.
Deb, the brother of the actor revealed that he died surrounded by loved ones. Joy's brother was married to actress Tanuja and is the father of Kajol and Tanisha. The actor was noticed from his first film and won many hearts through his chocolate boy image.
The actor had debuted opposite two other new comers, Sadhana and Azra. Joy was known for his boyish looks and a unique dressing style which fitted perfect for a romantic hero image. The actor hailed from an influential family and was the son of Sati Devi, who was veterean actor Ashok Kumaar's sister and Sashadhar Mujherjee , who was the co-founder of Filmalaya Studios.