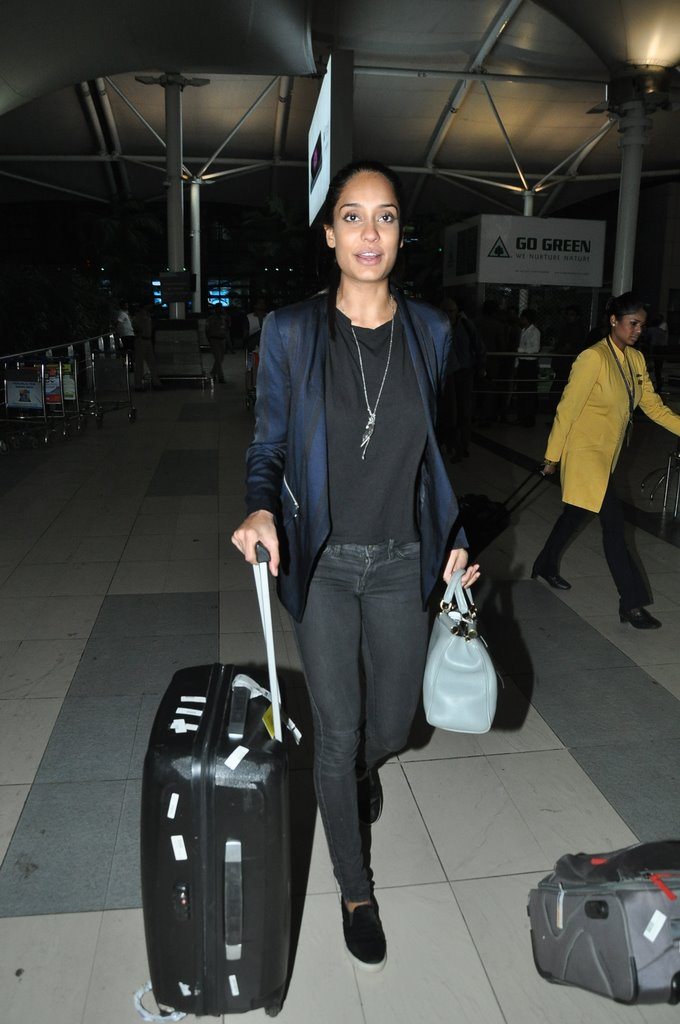 The Mumbai airport got its share of glamour as Lisa Haydon and Amitabh Bachchan stepped in.
Bollywood actors Anu Kapoor, Lisa Haydon and Amitabh Bachchan were sighted at the domestic airport in Mumbai on October 15, 2014. Anu and Lisa were at Jaipur to promote their upcoming movie 'The Shaukeens' starring Akshay Kumar.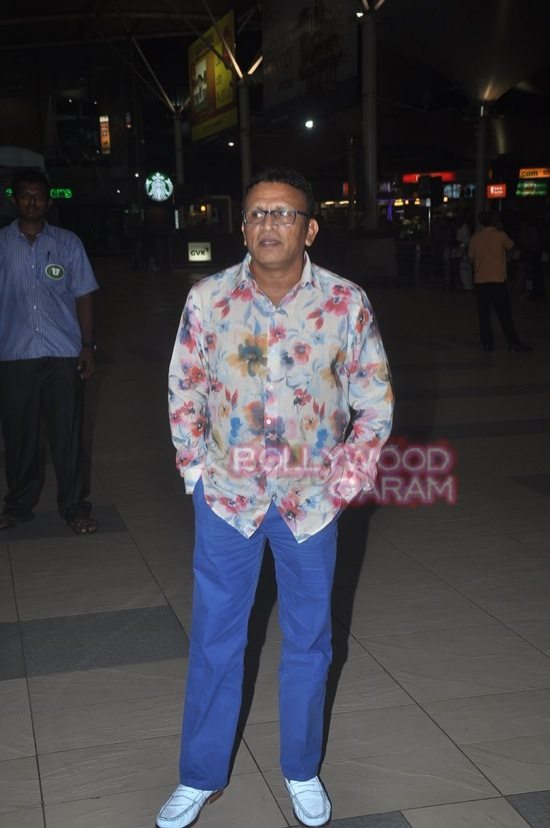 Anu was seen in a relaxed mode, wearing white floral print shirt ,while Lisa was dressed in simple black jeans and blue blazer, with a black top underneath. 'The Shaukeens' is the official remake of the classic movie 'Shaukeen' released in 1982. It will feature Akshay, Lisa and Anupam Kher.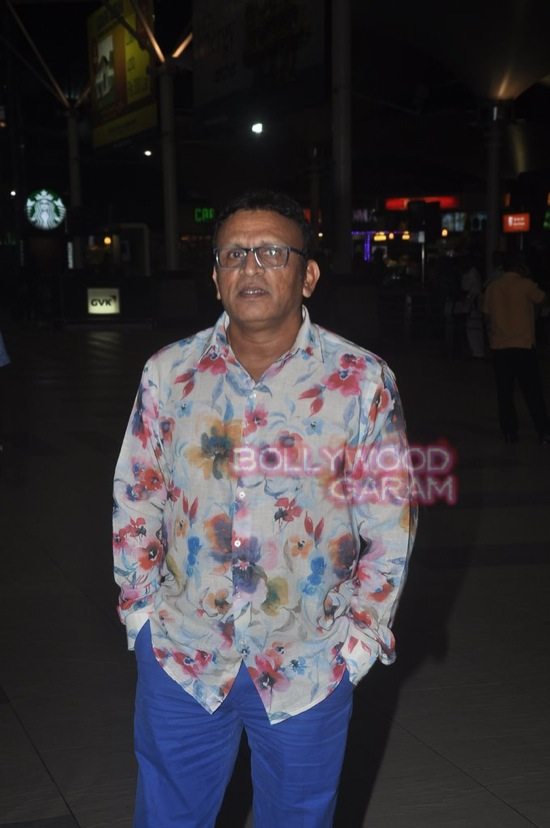 Amitabh was seen in his regular kurta pyjama with a shawl. Big B was returning from New Delhi, where he launched the 'Hum Hain…Ummeed-e-Kashmir' campaign.