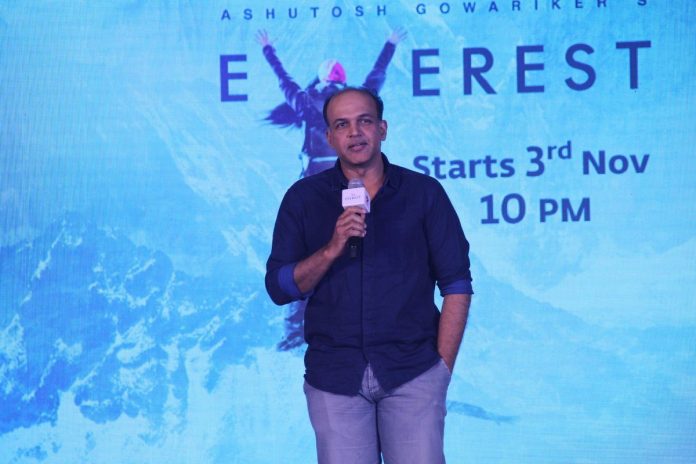 Bollywood director Ashutosh Gowarikar launches TV show Everest in Mumbai.
Filmmaker Ashutosh Gowarikar, known for his larger than life movies in Bollywood, launched his TV show Everest at an event held in Mumbai on October 16, 2014. Gowarikar is producing the show and Glenn Barretto and  Ankush Mohla will be the directors.
The show will narrate the struggle of a daughter, who decides to climb Everest to get her father's acceptance. The cast of the show Rajat Kapoor, Shamata Anchan, Milind Gunaji and Rohan Gandotra were also present for the launch. The show is all set to go on air from November 3, 2014.
Everest will also mark the debut of Gowarikar as a TV producer and the opening season will be telecasting 100 episodes.