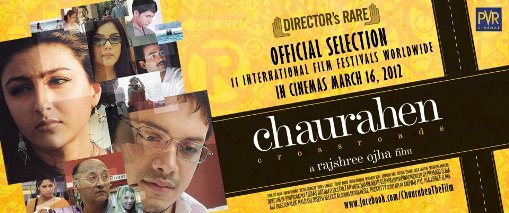 Bollywood Garam: Director Rajshree Ojha has come up with the movie 'Chaurahen ' with the cast of Soha Ali Khan, Karthik Kumar, Roopa Ganguly and Nedumudi Venu. The movie was released on March 16, 2012 and talks about people confused in their life.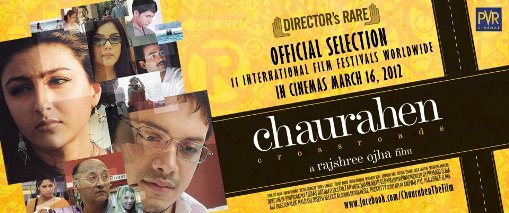 The story of Chaurahen movie covers characters who are apparently lost in their own world and are searching for a direction in life. There are different characters in the movie tangled in different issues, but their overall journey seems like a pointless journey.
There are unconnected episodes in the movie across different cities of the country. Farooq, played by Ankur Khanna, is not able to get over the memories of his dead parents and is stuck with the remains of his parents in his ancestral house. Due to this situation, he is getting away from his girlfriend, played by Soha Ali Khan.
Not all stories in the movie are appealing and touchy enough to catch the attention of the audience. And the worst part is that the film takes its own time to move leaving the audience uninterested. Overall, there is nothing in the movie to boast about but at the same time there is nothing in the movie to be hated.
Our Review? The movie is alright if you have no expectations at all from the characters. You should watch it for the great performances by Karthik Kumar and Nedumudi Venu, and lets not forget the wonderful Zeenat Aman, who makes a cameo appearance.