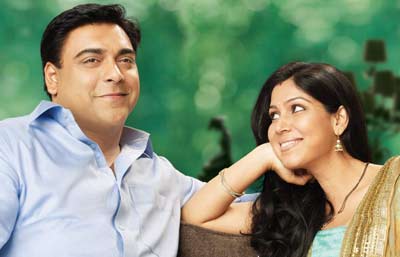 Bollywood Garam: After the tempting promos shown for more than a week, the TV series 'Bade Ache Lagte Hain' (BALH) finally telecasted the episode in which the main characters Ram and Priya made love in the bedroom. Indian TV serials usually do not have much intimacy in their scenes, but this particular episode telecasted on March 12, 2012 went a little out of the line.
Credit: Sony TV
The entire episode had Ram and Priya making love and twice the couple even kissed on screen. Manuj Aggarwal, the CEO of Balaji Telefilms said that BALH is a mature romance and does not have the usual melodrama, which is why it is connected to the audience.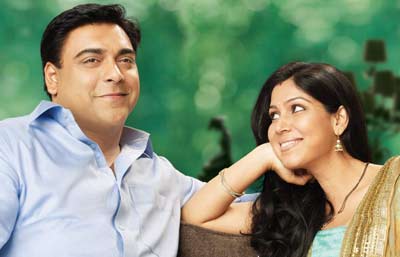 Aggarwal added that it would have been a let down if the producers portrayed the character's intimacy in a fictitious manner and would not have been right if they used symbolization. Talking about the reactions to the scene, many of the viewers responded well and said that finally Ram and Priya got together and many of them also appreciated the chemistry between the two.
On the other hand, there were also a few negative reactions. Some of them said that the intimate scene was bit too much for a TV serial and many even expressed that they were not comfortable to watch the episode with their family.
Producer Ekta Kapoor's father Jeetendra and actor-brother Tusshar Kapoor have stood by Ekta and defended the serial's bedroom scene saying there was nothing vulgar in it.
Has Bade Ache Lagte Hain's intimate scenes gone too far with the Priya-Ram steamy kiss?