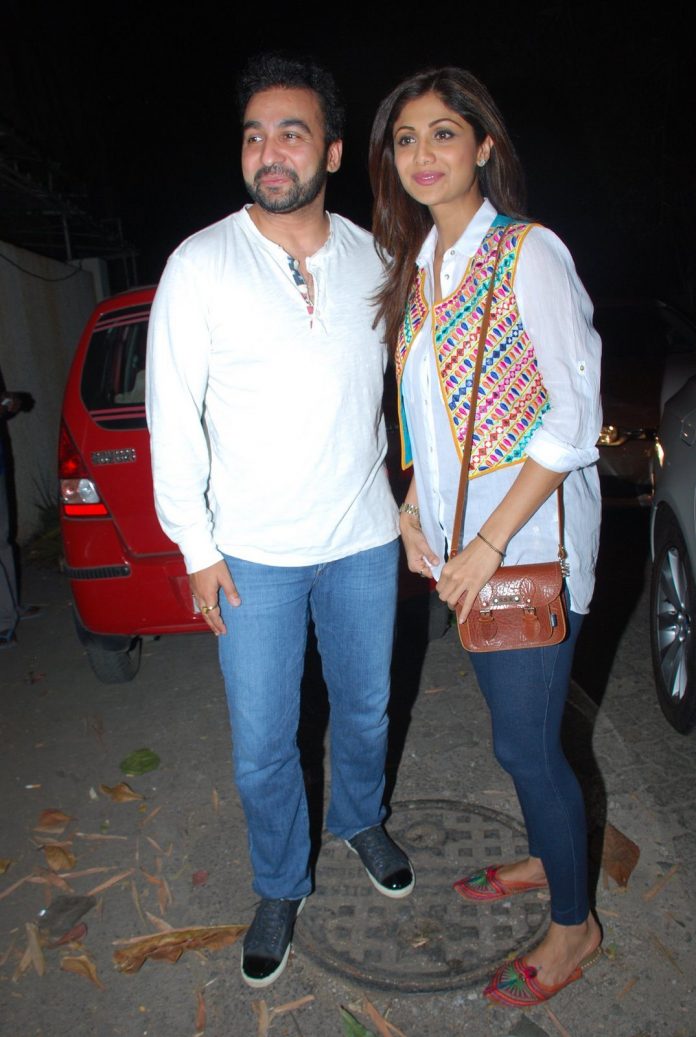 Husband-wife duo Shilpa Shetty and Raj Kundra attend the 'Chaar Sahibzaade' special screening.
Bollywood actress Shilpa Shetty and Raj Kundra attended the special screening of the 3D animated movie 'Chaar Sahibzaade' held at Sunny Super Sound in Mumbai on November 5, 2014. The screening also saw popular Punjabi singer Gurdas Mann in attendance. The movie will be released across theatres on November 7, 2014.
The movie is based on Guru Gobind Singh and his four sons–Sahibzaada Ajit Singh Ji, Sahibzaada Jujhar Singh Ji, Sahibzaada Zorawar Singh Ji and Sahibzaada Fateh Singh Ji. This is the first time a movie is being made on Sikh religion.   has a story of four sons  of Guru Gobind Singh who sacrifice their life.
'Chaar Sahibzaade' is a 3D animated flick in Punjabi, which has been produced by Pammi Baweja and  written and directed by Harry Baweja.