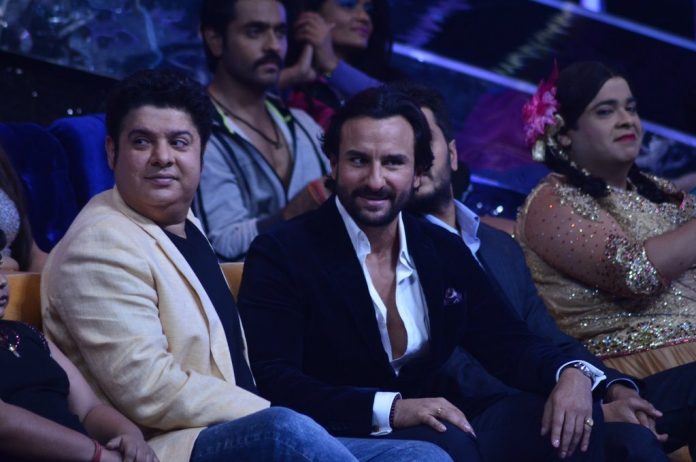 It seems like Saif Ali Khan and Sajid Khan have buried the hatchet.
After the failure of 'Humshakals', Bollywood actor Saif Ali Khan had said that he would never work with filmmaker Sajid Khan again. But now it seems like the two, who have been friends for long, have patched up their differences.
It has been reported that Saif met Sajid recently and both hugged it out. After meeting Sajid, Saif apologized for the harsh statements that he used in public and added that he never meant to sound so. He even confessed that he had said a few uncomplimentary statements about Sajid after 'Humshakals' flopped.
The 'Tashan' actor added that he missed his friend very much, especially during Diwali, as he is a great card player. Saif added that he had about five dreams about Sajid and mentioned them to his wife. Betterhalf Kareena too is happy that the two have made up and assured Saif that he has done the right thing.
Saif said, "In all fairness, Sajid, Riteish Deshmukh and I worked hard on the film and we promoted it even harder. I just wish we had got better results." Meanwhile, Sajid too is happy and stated that he and Saif are like-minded people and that he missed him as well.