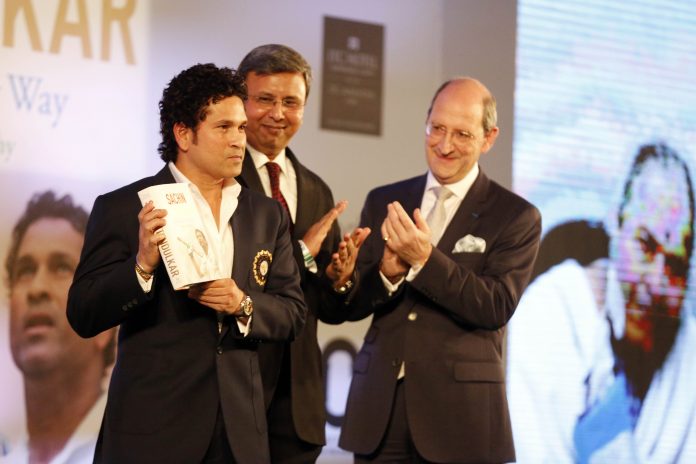 Indian cricket legend Sachin Tendulkar launches his autobiography Playing it my way in Mumbai.
Indian cricket legend Sachin Tendulkar launched his much awaited autobiography 'Playing It My Way' at an event in Mumbai on November 6, 2014. The event was attended by commentary king Harsha Bhogle, Vasu Paranjpe, Dilip Vengsarkar, Sunil Gavaskar, Ravi Shastri, Saurav Ganguly, VVS Laxman and Rahul Dravid.
Tendulkar presented a copy of the book to his guru and coach Ramakant Achrekar. However, the first person to receive a copy of the book was Sachin Tendulkar's mother, who was presented the book by her son a day before the official launch.
While addressing the media present, Sachin said that it had taken him about 3 years of hard work to make the book happen and was honest and sincere about every line he wrote in the book.