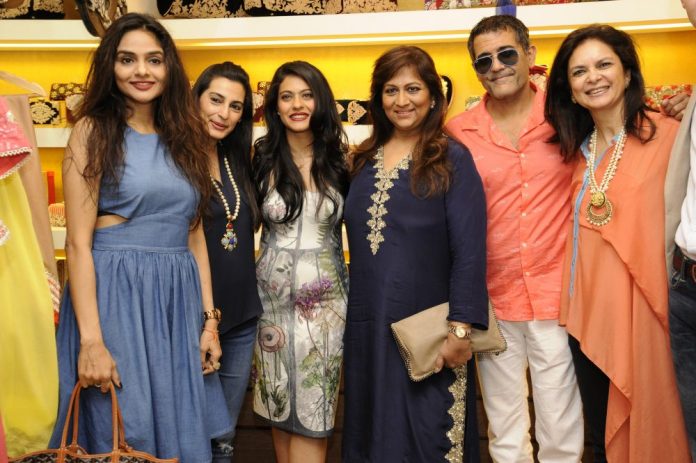 Malini Agarwalla's Malaga store was inaugurated by Kajol.
Bollywood actress Kajol inaugurated Malaga's new flagship store by Malini Agarwalla in Dharam Palace in South Mumbai on November 7, 2014. Malini and Sandip Agarwalla hosted a warm coffee morning for the guests.
Malaga's new store also has a fashion line. Other celebs who attended the event included Madhoo Shah, Mana Shetty, Sabira Merchant, Sharmilla Khanna, Sabina and AD  Singh and more.
Malini is a specialist in fashion, jewellery handcrafted bags, footwear, bags and belts, which have been showcased at trade fairs in London, Paris, Milan and Dubai. For several years she has been the favourite of all celebrities.