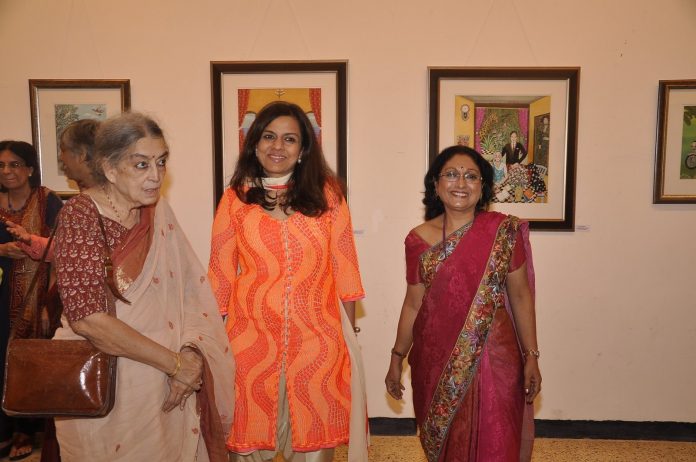 Naina Kanodia's painting exhibition attracted many celebs.
Many celebrities attended Naina Kanodia's painting exhibition held at Jehangir Art Gallery in Mumbai on November 10, 2014. The attendees included Sangita Jindal, Lalita Lajmi, Raell Padamsee, Arzaan Khambatta with wife Khushnuma, Sabina Singh, Mukesh Batra, Praveena and Jamal Mecklai.
Kanodia is an economist who turned a painter and has learnt the art all by herself. The Delhi-based artist won the National Scholarship of the Government of India and did a year's apprenticeship with Anjolie Ela Menon.
The artist held her first solo exhibition in Mumbai at the Cymroza Art Gallery and in Delhi at the Lalit  Kala Academy in 1986. So far, Naina has run a total of ten exhibitions.