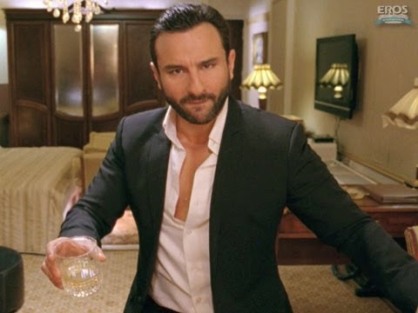 Asia Bizz: Saif Ali Khan's controversy with NRI businessman Iqbal Sharma might have just cooled down, but now comes the news that the actor's upcoming movie 'Agent Vinod' is being affected. A legal notice on behalf of the Iranian underground band, Borabox Corp, has been sent to the production house Illuminati Films, music director Pritam Chakraborthy and Eros International and Super cassettes Ltd.
The band has alleged that the initial music of the song 'Pyaar Ki Pungi' has been copied from their track 'Soosan Khanoom' which was registered under the Copyright Act in Canada on June 30 last year. The music of the songs cannot be used without the band's permission.
The band members Kevian Haghgoo and Hamid Farouzmand said that they noticed the song on March 12, 2012 when they watched the promos of Agent Vinod on satellite television. After viewing this, the band sent a representative to India to investigate the matter.
Supper Cassettes is now dealing with the issue and the producers of the movie have also denied the claim. In response ,the makers of the song have said that the song 'Pyaar Ki Pungi' is unique with original composition. When asked Saif about the allegations, the actor said that when he looked in to the case he found that the beginning groove is similar but then a lot of music can sound similar.
Well, Agent Vinod seems to be embroiled in a lot of controversy and to add to the masala, Pakistan has banned the film in the country.
Agent Vinod's scheduled release date is March 23, 2012.