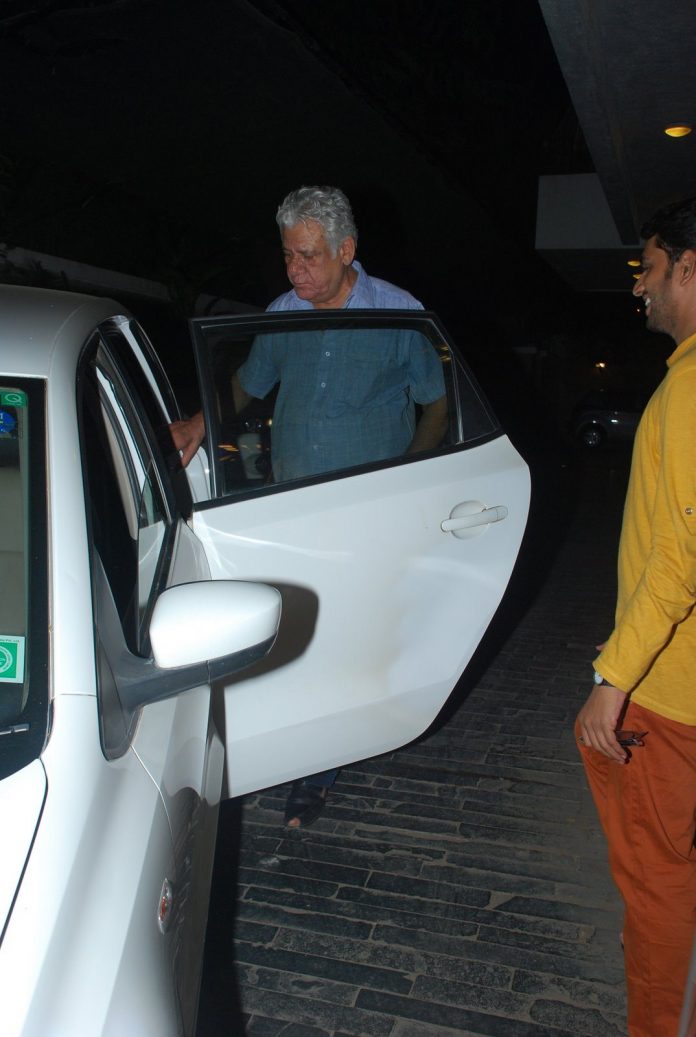 Bollywood actor Om Puri at Prithvi theater in Mumbai.
Bollywood actor Om Puri was seen at Prithvi theater in Mumbai on November 13, 2014. The actor was seen getting into his car, presumably after watching a play. He was even seen posing for a selfie with a fan.
The veteran has been active in Bollywood since the 70s era since then, has been part of numerous mainstream films. Apart from Bollywood movies, the actor has also featured in foreign language movies including 'The Hundred Foot Journey'. He also played a significant role in British TV serial 'Second Generation'.
Puri has also worked in the Telugu movie 'Ankuram' in which he played the role of Satyam. He graduated the Film and Television Institute of India, along with Bollywood actor Naseeruddin Shah.