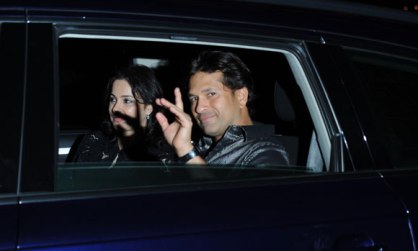 Bollywood Garam: After the landmark success met by Sachin Tendulkar, it was Bollywood's chance to celebrate the Master Blaster's gigantic milestone. Mukesh and Nita Ambani represented the whole of Bollywood by throwing a bash in honour of Tendulkar who completed hundred centuries and became the first person to do so in the world.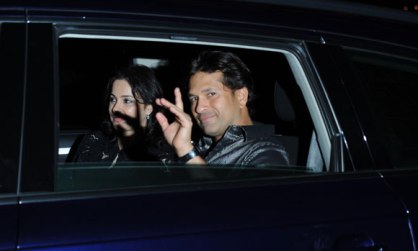 The lavish party was attended by celebrities from the world of Bollywood as well as cricket. The attendees of the party included Salman Kha,n who was seen arriving with Karisma Kapoor, Aishwarya Rai along with husband Abhishek Bachchan, Hrithik along with wife Sussanne.
The other celebrities included Sonakshi Sinha, Lata Mangeshkar, Rani Mukherjee, Rohit Sharma, Riteish Deshmukh along with wife Genelia D'Souza, Amisha Patel, Harbhajan Singh, Sunil Gavaskar, Anil Kumble, Priyanka Chopra and off course the man himself Sachin, in whose honor the party was organized. Tendulkar completed his magnificent 100th century in Dhaka in a match against Bangladesh at the Asia Cup.
The party was organized at the Ambani's rooftop which had a beautiful view of South Mumbai. Later the guests were taken to the grand ballroom to the lower level and the evening witnessed many performances and speeches from celebrities. Sachin's wife Anjali, who is known as a shy person, recorded an AV, where she spoke about how the past year had been especially difficult for her husband.