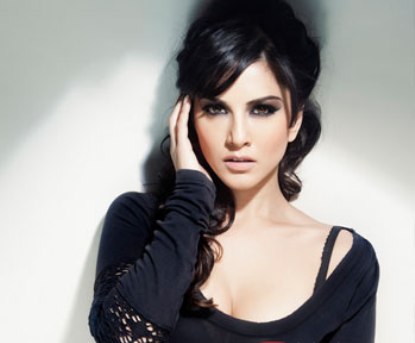 Bollywood Garam: Indo -Canadian porn actress Sunny Leone has recently revealed one of her looks in the upcoming movie 'Jism 2' for her fans on social networking site Twitter. Leone posted a picture of herself with smoked eyes, along a black top.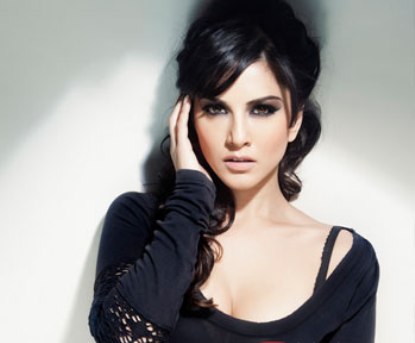 The picture of the actress has also come as a surprise for her fans as she is not seen as her usual self. Leone's fans are used to seeing her with a sensuous and a chubby look, but the picture has shown a different look altogether.
The ex-Bigg Boss 5 contestant is seen with high cheek bones along with a hint of cleavage. The makers have managed to show off a leaner Leone in the picture.
Along with the picture, Leone  tweeted, " hehe just shot this picture and its one of the looks for @jism2. Hope i don't get in trouble for showing this to you!!! Hehhe".
Meanwhile, the actress is preparing hard for the shoot of the movie by taking lessons in Hindi language. The makers also made the actress go through a heavy exercise regime so that she looks fit and toned for her role in the movie. The movie 'Jism 2' is the sequel of the film 'Jism' which had John Abraham and Bipasha Basu.