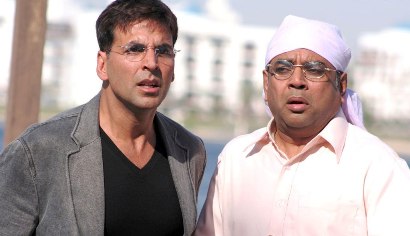 Bollywood actor Akshay Kumar is surely trying his best to regain his lost popularity in Bollywood. The actor is now all set to play the role of Lord Krishna in the first production of Grazing Goat Pictures, 'Oh My God'.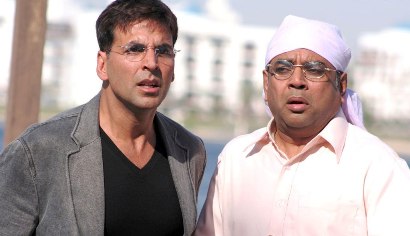 Kumar said that they did not approach any other actor and that he was able to adjust his dates and time for the cameo. As it was just a matter of eight to ten days Akshay decided to do the role himself and added that it is a significant role.
The movie is based in the play 'Krishna vs Kanhaiyalal' by Paresh Rawal directed by Umesh Shukla. The play has Paresh, who plays the role of an aethist. Rawal will also be co-producing the movie along with Ashvini Yardi.
Akshay revealed that Rawal has done 750 shows of the play, all houseful, due to which he decided to make a movie on it and also roped in Rawal for the role that he plays. The play was recommended by one of his friends in Canada after which Kumar watch the play himself and became God loving from God fearing. Even actor Mithun Chakraborthy has been roped in to play the role of a spiritual leader in the movie.