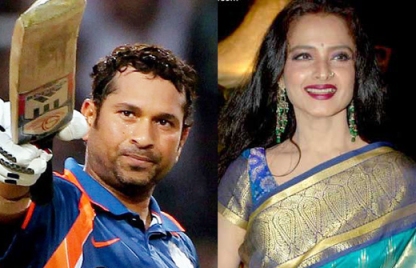 Master blaster Sachin Tendulkar and Bollywood's yester year actress Rekha, are among the four eminent people who have been nominated as the members of Rajya Sabha (RS). Rekha will soon become one of the members of the Parliament.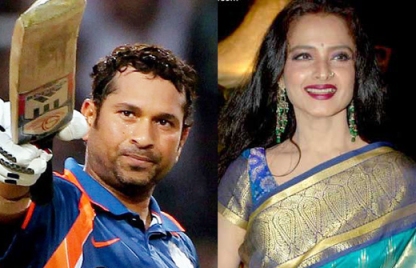 The actress will be made a member under the provision of the constitution which allows the president to nominate 12 members to the Upper House. Rekha is known for her expressive and emotional portrayals in Hindi film industry.
However, the government has not indicated on the other two names who have been nominated. A communication has been sent by the Prime Minister Manmohan Singh to the Ministry of Home Affairs , which has now been sent to the President Pratibha Patil for notification.
Under the Article 80 of the Constitution, people who are having special knowledge of or practical experience in matters like literature, science, art, and social service. Actress Rekha is now 57 year old and was once considered as the top actresses. She has won several national awards during her acting career. At present the House already has Javed Akhtar, who is an eminent lyricist and script writer in Bollywood. While Sachin Tendulkar, is known for his contributions in the sport of cricket in India.