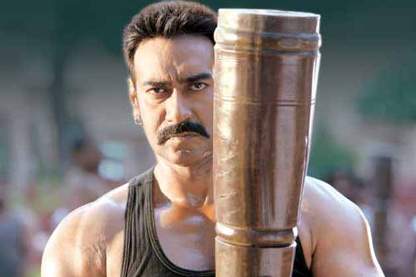 Bollywood's action hero is now all set to play the role of a wrestler in an upcoming action comedy flick. Seems like, the star is taking his new role it too seriously and has been displaying his physical strength to the unit people.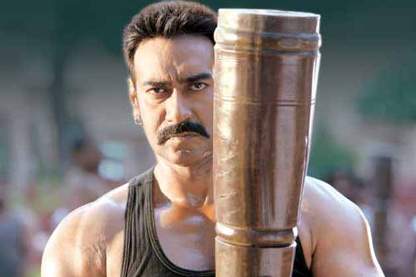 Devgn has now got a new nick name , the Hulk, after he lifted a 50 kilos weight as a display of strength. The actor will be seen as a wrestler in upcoming Rohit Shetty's action comedy movie.
Ajay, who will be seen playing the character of Prithviraj Raghuvanshi, shocked the whole shooting unit in Wai, near panchgani, when he lifted a traditional 'akhada' equipment for a particular scene. The equipment is known as the 'ballam' which weighs about 50 kgs and is used by the wrestlers as a part of their training and workout sessions.
Sources from the production unit said that the director had kept a lighter one for the actual shot, but the actor insisted that the actual 50 Kg equipment must be used, so that the shot looks realistic and perfect. Ajay managed to lift the 'ballam' with ease and pulled off the shot. Since then, the unit people have been referring him as the 'hulk'.