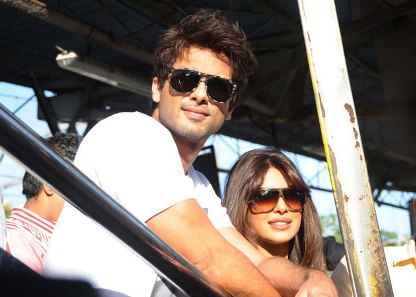 Bollywood actors Shahid Kapoor and Priyanka Chopra are not leaving any stone unturned to promote their upcoming movie 'Teri Meri Kahani'. Shahid, Priyanka and the director of the movie Kunal Kohli hopped on the popular local train also known as the lifeline of Mumbai to promote their upcoming flick.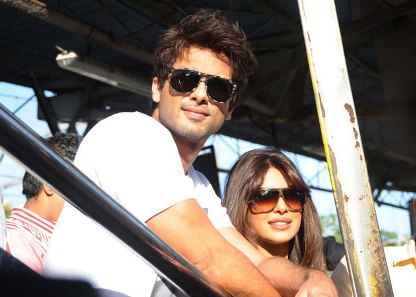 A huge crowd gathered at the station to watch the stars in action. The makers as well as the audience have huge expectations from the movie and hope this one does not fail by going off track.
The movie is takes the audience on a journey through three different eras so it seems like the onscreen pair have decided to do it that way in literal sense. Shahid at the launch of an eyewear on June 13 said that he got on to a train after a long time and expressed that the experience was bit chaotic as there was a lot of crowd and media.
Priyanka also shared that she has travelled a lot by the local trains when she first came to Mumbai, so she felt nice that the trains have not changed yet. The stars first boarded a local train to reach Jai Hind College in Churchgate and from there they went to Oberoi Mall for a launch event.