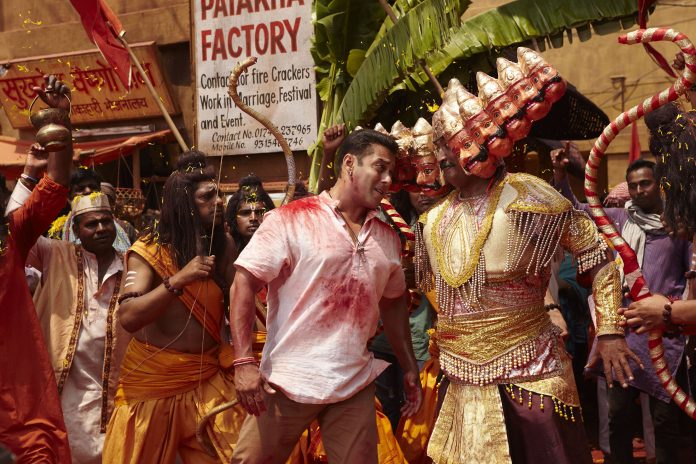 Bollywood flick 'Bajrangi Bhaijaan' has hit the theatres on July 17, 2015 and has already become popular in the country and across the border in Pakistan due to its positive message. Theatre owners have said that they have witnessed a number of people leaving the cinema with teary eyes.
The story of the movie is about Pawan Kumar a devotee of Bajrangbali, played by Salman, who is on a journey from India to Pakistan as he escorts a mute Pakistani girl back to her village. Shahram Raza, the owner of Cine Star Cinema in Lahore said, "I have been working in this cinema business for the last seven years but I never witnessed such a large number of people coming out of the cinema hall with tears in their eyes after every show of 'Bajrangi Bhaijaan".
A worker at the ticket counter said that people look excited while buying tickets for the Salman Khan starrer flick but the show ends with silence and most of the people especially women leave the cinema with tears.
There has been a great response from the public since the movie hit the theatres and the cinemas are jam-packed since its release on Eid. The movie also stars Kareena Kapoor and Nawazuddin Siddiqui.
Photo Credits: Rockline Venkatesh