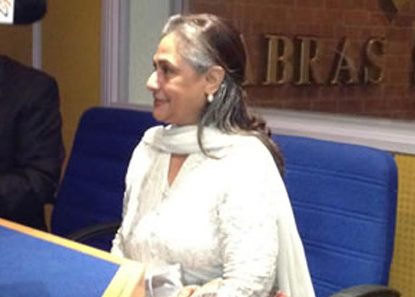 Yesteryear actress Jaya Bachchan has earlier never spoken about her six month old daughter Aaradhya, but was all praise for her daughter –in-law Aishwarya Rai and also called her a 'hands on' mom.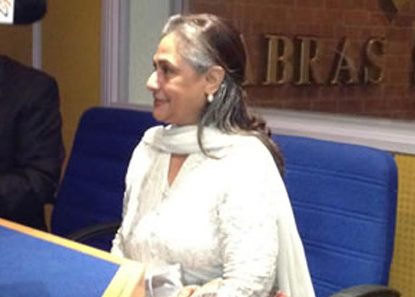 Jaya is currently in UK and told a Radio channel in Leicester that she often teases the former miss world and calls her a nurse for her grand daughter. The actress said, "I think that Aishwarya (Aishwarya Rai Bachchan) does a very good job of the handsdown mummy, And sometimes I tease her and I say, well Aaradhya is a very luck girl – can you imagine having a nurse like Miss World Aishwarya."
At the same time the veteran actress even expressed that she wants her daughter-in-law to get back to work as she us absolutely hands down and does not depend on anyone. Aishwarya has taken maternity leave ever since Amitabh Bachchan announced her pregnancy on the social networking site Twitter.
At present the new mother of a daughter is taking it easy and thoroughly enjoying motherhood and even expressed that she is in no hurry to get back to work. Ash and husband Abhishek Bachchan were recently spotted taking a stroll in London while they were on a private holiday.