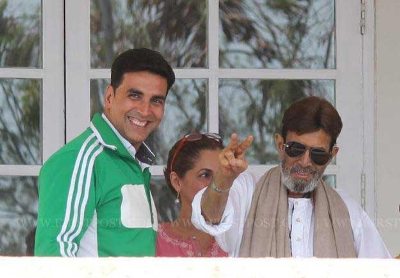 For the past two days, reports circulated about the ill health of veteran actor Rajesh Khanna. This upset actor's son-in-law Akshay Kumar, who took his Twitter account and clarified that Khanna is doing fine and is on the road to recovery.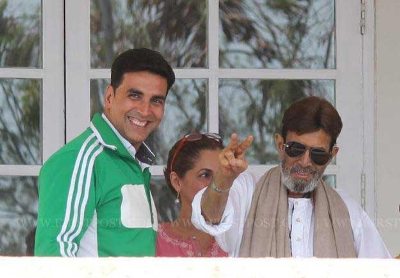 Akshay wrote, "All those spreading rumours, a humble request, get your facts right before reporting. The actor added, And for those genuinely concerned & inquiring about my father in-law's health, he is doing fine now & on the road to recovery. Thank you for your good wishes." Media reports in June 21 claimed that the yester year lover boy had stopped taking food for the past few days.
It was also reported that former wife Dimple Kapadia was by his side looking after Khanna while younger daughter Rinki also flew down from abroad to look after ailing dad. Dimple is indeed by the side of Rajesh, but the truth is that the actor is not critically ill as earlier reported.
The actor was not doing well in recent times and also shot for an ad directed by R Balki. Khanna gifted a BMW car to his daughter Rinki, with the money he earned from the ad.