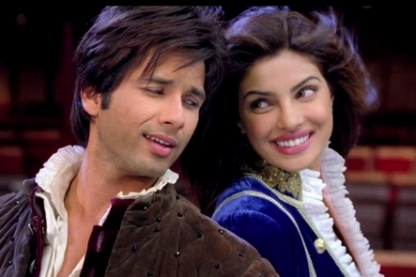 Some might think that the movie 'Teri Meri Kahaani' might be another attempt to make a movie like 'Mausam'. But fortunately, the movie released on June 22, 2012 spares the audience of the horror and does not even leaves disappointed.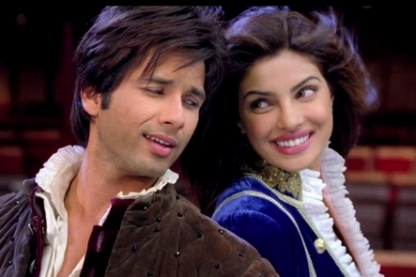 Film maker Kunal Kohli has well narrated an eternal journey of a couple whose love never dies, as the two keep meeting and falling in love in every life. But one thing has been made clear that the movie is not about reincarnation.
The movie takes the audience through three eras, 1910s, 1960s and 2012. Now that the eras have entered the story, one might imagine that the movie might be boring and dragging, but the fact is that the narration is really simple and uncomplicated.
After a long time Kunal has come back to direct a film and this time he has done it with great confidence and style. While talking about performances, Shahid Kapoor and Priyanka Chopra have shared a great chemistry onscreen. The movie is for those who are in love and also for those who have not found their match yet. Overall, it is a good entertainment flick which can be enjoyed with friends.