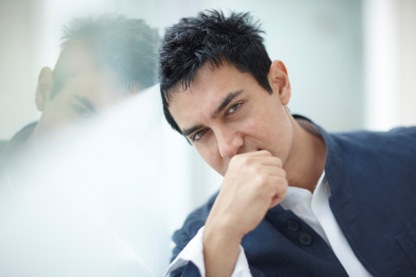 Aamir Khan's TV show 'Satyamev Jayate' might not have been able to match the TRPs (Tele Rating Points) of Amitabh Bachchan's 'Kaun Banega Crorepati'. But this has not bothered Aamir much. The actor said that the show has unprecedented viewership with the entire villages sitting together to watch the story unfold.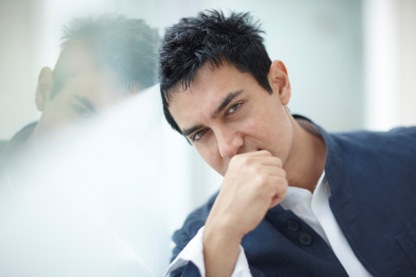 While talking about the TRPS of the show which help in measuring the popularity of the show, 'Satyamev Jayate' did not take off on the flying start that it was expected to. The first episode of the show registered a viewership of 4.27 TVR which was lower than 'Kaun Banega Crorepati'.
On the other hand Aamir Khan begs to differ and believes that 'Satyamev Jayate' beats any other show on the small screen when it comes to viewership. Aamir said, "This is the kind of debate we had hoped to generate and discussions among people across, you know, the country – whether it is small towns, villages or cities, across economic groups. And that is exactly what is happening and me and my entire team is really happy about that".
Some reports even claim that the advertisers are started showing concerns about the high advertising rates of the show and the decreasing TRPs. Moreover, Aamir is keen on the second season of the show.