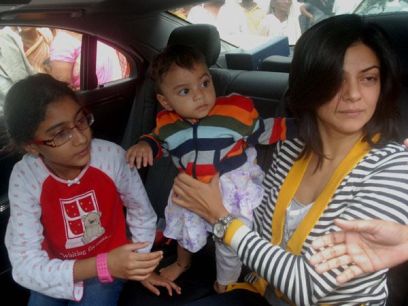 Bollywood beauty Susmita Sen was till now busy with her two lovely daughters and was absent from the silver screens for a long time. But now the actress has assured that she will be returning to movies soon.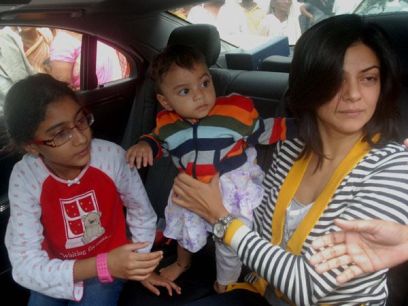 The 36 year old beauty was last seen in the movie 'No Problem' in the year 2010 which unfortunately tanked at the box office. After that she did not take up any movies as she became busy with her beauty pageant organization 'I Am She' which started in the year 2010.
Sen said that Himangini Singh Yadu has just won the Miss Asia Pacific title due to which she is bit relaxed now and can find time for movies. The actress revealed that she has signed a few projects and by the end of this year or next year she will be seen in a movie.
The mother of two girls also talked about the most ambitious project 'Jhansi Ki Rani' saying that the movie is still on hold as she will begin work on it when she has the right budget. Sush also said that the movie is important to her and will make it when the time is right.