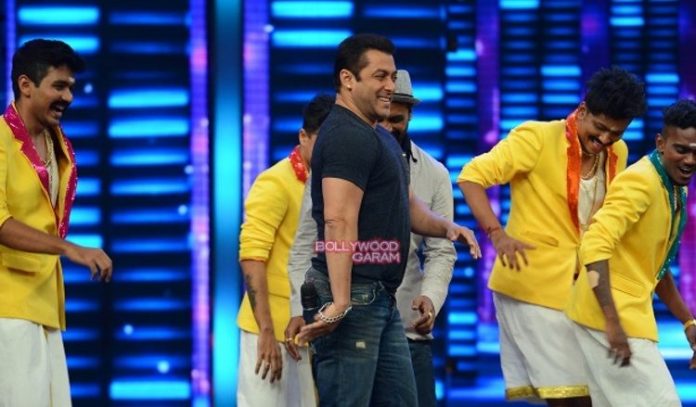 Salman Khan's Bigg Boss has never been away from controversy. Once again the show is in headlines as reports suggested that controversy queen Radhe Maa will be appearing on the show. But a public notice has been published by Radhe Maa's Advocate clarifying that she has not given any consent to appear on the show Bigg Boss.
Recent reports suggested that the controversial God woman will soon be seen arguing on the show 'Bigg Boss'. Radhe Maa supporter Sanjeev Gupta, MD of a marketing company said, "We are suing them for maligning Radhe Maa's name. She was never offered the show, has not been signed and will not be a part of it. She is not interested in reality TV".
The supporters of Radhe Maa on September 8, declared that reports of her being on the show are untrue. A picture of the public notice is posted on her official Facebook account.
The promos of the upcoming season are already out with a confirmation that Salman will again be hosting the show. This season Bigg Boss 9 is going to be 'Double Trouble' according to the promos. Who knows the show might seen celeb couples instead of celeb individuals fighting it out in the Bigg Boss 9 house.
Photo Credits: Viral Bhayani