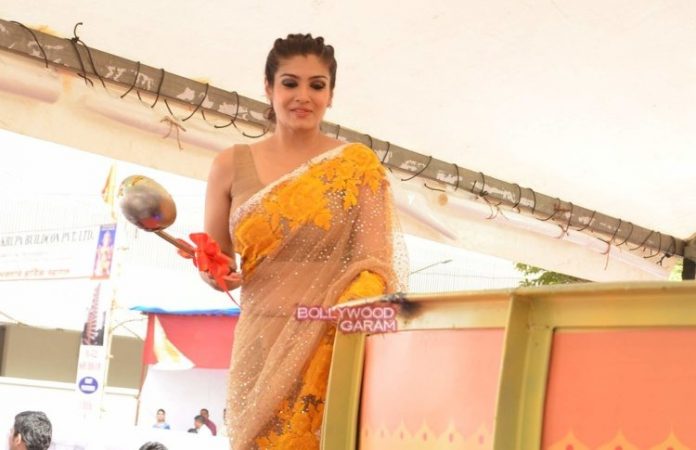 Bollywood actress Raveena Tandon unveiled the world's biggest laddoo at 'Andheri Cha Raja' Ganesh pandal in Mumbai on September 22, 2015. The actress looked thrilled as she did the honours of unveiling the laddoo that was offered as Prasad at the venue.
The organisers of the event intended to break the world record. Tandon appeared in a traditional sari designed by Manish Malhotra. The laddoo was made by a team of 42 people in five days and weighs a whopping 8,645 kilos.
The organisers informed that the currently world record is held by a laddoo that weighed 7,858 kilos and was made at a sweet shop in Andhra Pradesh.
Photo Credits: Viral Bhayani