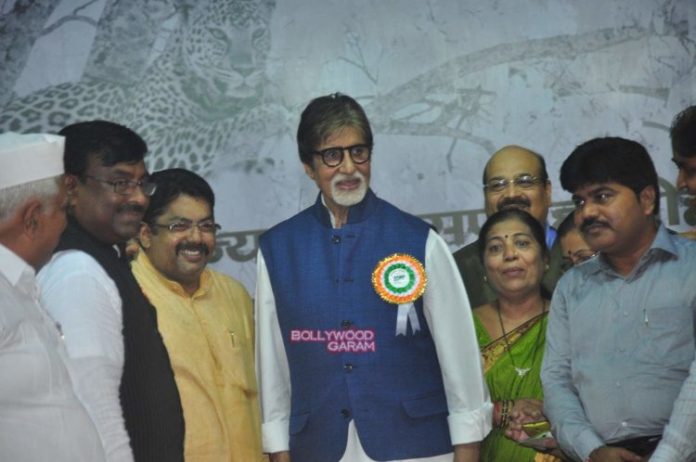 Superstar Amitabh Bachchan made his first appearance as the brand ambassador for Tigers, with a jungle Safari in Sanjay Gandhi National Park accompanied by ministers and politicians. The actor is the brand ambassador for Tigers and will be fighting for the preservation of the endangered species.
After the safari, the actor addressed a large audience and appealed everyone to save the tigers. Bachchan said, "I will consider myself worthy as a brand ambassador when tiger preservation and securing their safety becomes successful."
The actor added that he had been in Mumbai for 65 years but the Safari has showed him images that he has never seen before.
Photo Credits: Viral Bhayani