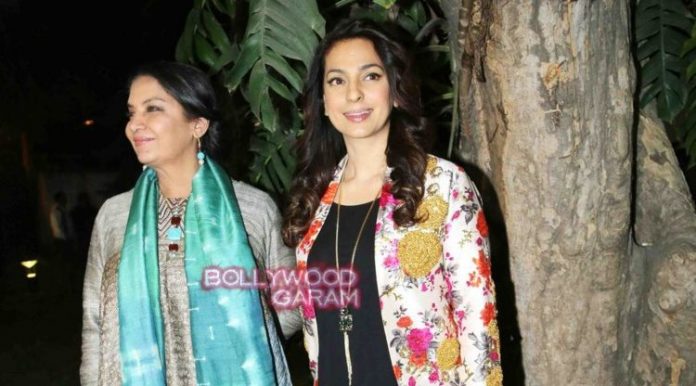 Movie Name: Chalk n Duster
Cast: Juhi Chawla, Shabana Azmi, Zarina Wahab, Divya Dutta and Jackie Shroff
Director: Jayant Gilatkar
Bollywood Garam Rating: 3/5 stars
The most memorable days of anyone's life are the school days and this is what the filmmaker Jayant Gilatkar reminding the audience. The foundation of a child is laid in school by the teachers and this is being reminded in 'Chalk n Duster'.
The story of the movie is about the journey of two teachers played by Juhi and Shabana serving in a high school in Mumbai. There is a sudden change in the administration with the appointment of a new wicked principal played by Divya Dutta.
With a powerful theme, the movie certainly deserves full marks, but the makers of the movie have failed to do a proper execution of the ideas. With power packed performances from Shabana and Juhi, the drama might seem unnecessary given the subject. Many people might relate themselves to the characters but some empty gaps have taken away the excitement.
This is also an eye opener for the fact that how the teachers in the country are so underestimated and underpaid. The movie will surely force the viewers to get back in touch to the long lost teachers who had once laid their foundation in life.
Photo Credits: Viral Bhayani