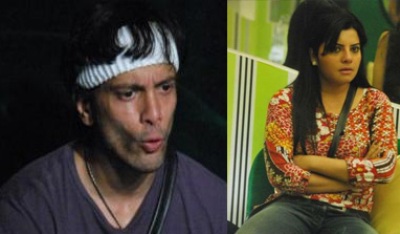 TV actor Akashdeep Saigal, who does not leave any opportunity to irritate the other housemates, has this time got in to a spat with yet another agressive housemate – Shraddha Sharma. On the episode shown on November 29, 2011, Sky and Shraddha were seen getting in to an ugly fight where Shraddha alleged that Sky hurt the sentiments of the girls in the house.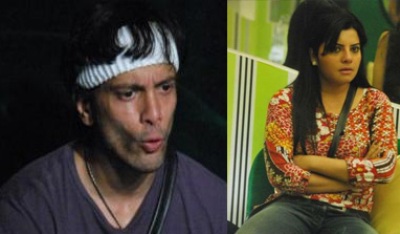 As usual Sky did not give up and constantly gave back answers to all the allegations of the other housemates. The actor is now the most unpopular housemate due to his unnecessary talks and unreasonable arguments.
In anger. Shraddha shot at Sky with abusive words which were censored on the TV and as a result Sky did not take it and threw his microphone and asked Bigg Boss for justice. Sky alleged that he would not co-operate unless he is called in the confession room.
Sky was later called in the confession room where Sky told his side of the story, but he wasn't given any assurance of any action against Shraddha. The actor then did not have any option but to return and discuss the matter with Juhi Parmar and Sunny Leone. Sky then decided that he would wait till Saturday and look how things work out in the house.