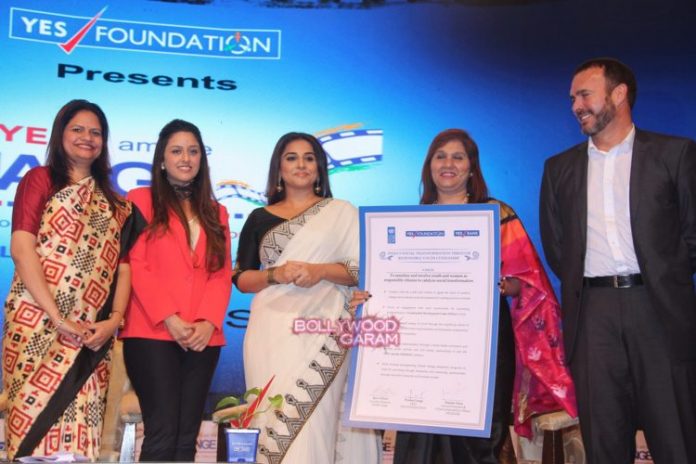 Actress Vidya Balan was snapped at the YES! I am the CHANGE Social Film Award Ceremony held in Mumbai on January 29, 2016. The attendees of the event included Meghna Gulzar and Vikas Bahl.
The ceremony is the world's largest social film movement which has more than 5 lakh participants from 2,500 cities and towns across all the Indian states.
The programme aims to develop responsible youth citizenship through the medium of movies.
Photo Credits: Viral Bhayani