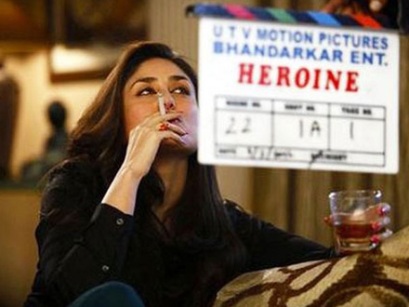 The Censor Board of Film Certification on August 31, 2012 passed the movie 'Heroine' with an 'A' certificate. The movie will show a statutory warning every time the lead actress Kareena Kapoor will appear smoking.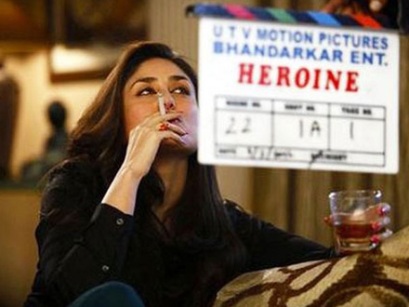 Kapoor in the movie will be seen smoking for approximately 30 percent of the film which means that the audience will see the statutory warning for about one third of the playing time. Sources from the Censor Board while explaining the reason said that they have instructed the makers of the movie to put a statutory warning wherever the heroine is shown smoking.
Sources from the board said that they are following the rule and even in the movie 'Raaz 3' a character is shown smoking and it will also run a statutory warning. The board also said that even in Hollywood movies when any character is shown smoking, on screen they ask for the statutory warning to be flashed at the bottom of the scene.
In 'Heroine' apart from the smoking scenes, every scene showing the brand of cigarette have been censored. On the other hand, the much talked about love making scenes in the Madhur Bhandarkar movie have been left intact. But the decision of the statutory warning in the scenes has not gone down well with the makers.