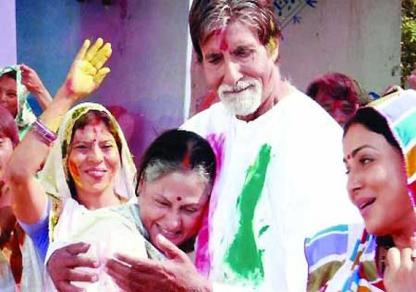 Veteran actors of Bollywood Amitabh Bachchan and his wife Jaya Bachchan will be celebrating the 40th wedding anniversary on June 3, 2013. And to celebrate the occasion, two of the film makers have decided to release their ventures starring Amitabh and Jaya with the occasion.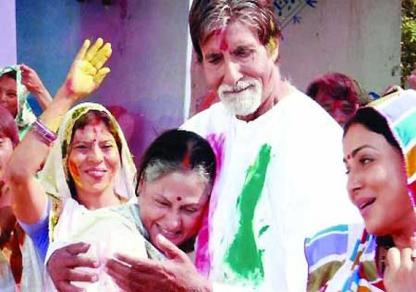 The release of Bachchan's make up artist Deepak Sawant's Bhojpuri movie 'Ganga Devi' has been pushed to next year. On the other hand film maker Shoojit Sircar has decided to start shooting of the movie 'Garden House' which will also be released on the day of the anniversary.
Sawant while talking to the reporters said, "I've been with Bachchansaab for the last forty years. To me he and Jayaji are like Ram and Sita. I am their Hanuman." The make-up artist turned film maker said that the Hindi version of 'Ganga Devi'is completely ready and even the dubbing by Bachchan and Jaya has been done.
Sawant said that the Hindi version of the movie will be released next year close to the anniversary of the legendary couple. The Bhojpuri version of the movie will be released next month on September 14, 2012. Shoojit's 'Garden House' is one of the three films that Amitabh has agreed to do after his surgery.