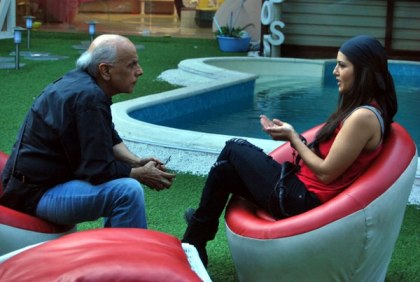 For the first time in the history of Bigg Boss a film maker has actually entered the house and offered an artist the lead role in an upcoming movie. Porn star Sunny Leone was called by Bigg Boss and was asked to take film maker Mahesh Bhatt, in the house.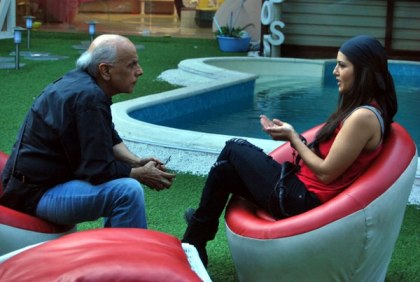 Bhatt on yesterday's episode entered the house of Bigg Boss 5, to meet Leone and offer her the lead role in his upcoming movie 'Jism 2'. The film maker interacted with each and every member in the house and appreciated the way they performed on the show.
Meanwhile, who is keen in a career in Bollywood has said yes for the project. Bhatt while in the house revealed some of the details of the movie but made sure he did not reveal deep details.
Now the matter will be look after Mahesh's daughter Pooja Bhatt, who's production house Fish Eye Network will take the discussions further. The film maker said that the thing that impressed him about Leone, was there wasn't a sign of recognition in her eyes and this allowed Bhatt to see different shades of the actress. Bhatt spent nearly six hours in the house and also spoke to the other housemates and made them feel comfortable.