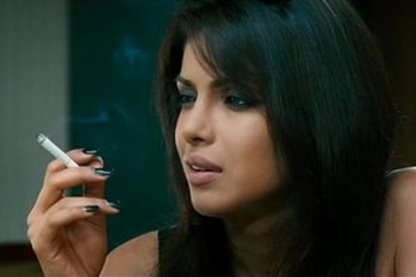 A sources from the Censor Board of Film Certification said that all the films which show the lead actors smoking will be automatically granted a U/A certificate. The movie with smoking scenes will be granted with U/A certification no matter what the rest of the content may be.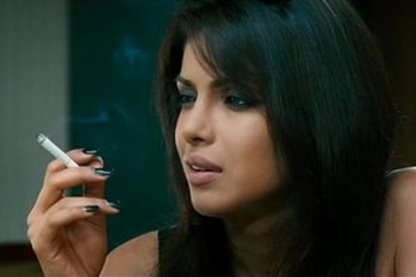 For instance even if it is a children's movie which has a character smoking, will receive an U/A certificate. Moreover the disclaimer regarding cigarette smoking has to have a voiceover from the person who smokes on screen.
So even in the upcoming movie 'Heroine', the audience will hear a voiceover from the actress at the beginning of the film and after the interval. The sources from the CBFC said that they are following the instructions from the Information and Broadcasting guidelines regarding the smoking scenes.
The makers of the movie will also have to display a static disclaimer at the bottom of the screen whenever a character is shown smoking. The intention is that the actors or the actresses who are smoking onscreen must convey to the audience that smoking is injurious to health. Even the brand names of the cigarette have to be blurred and these guidelines have to be followed for every film.
Photo Credits: IBN