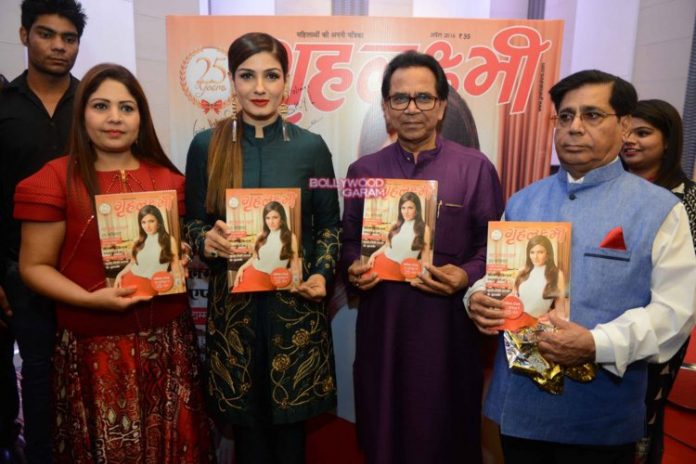 Actress Raveena Tandon celebrated the 25th anniversary of the popular Women's Hindi Magazine 'Grehalakshmi' as its special editor in Mumbai on April 1, 2016. The actress unveiled her magazine and talked about her journey in Bollywood.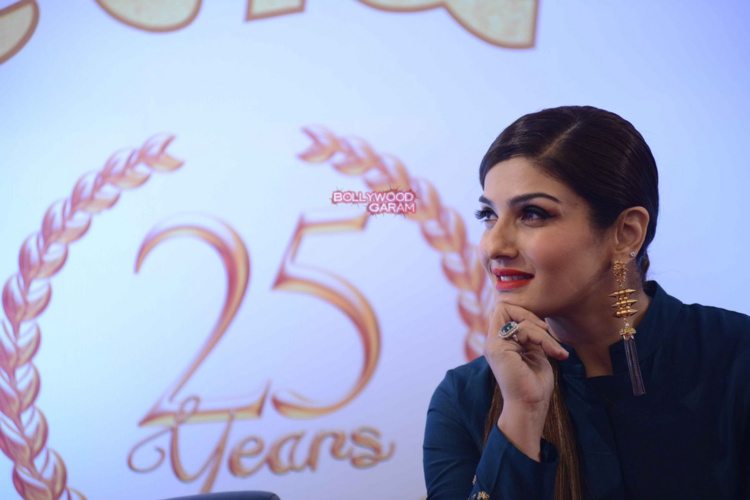 Tandon at the event said, " My journey of 25 years has been a roller coaster with lots of ups and downs, success and defeats but all these experiences have made me a strong women. I have always enjoyed my profession and have been a multi tasking women throughout, a mother, wife, daughter and a homemaker."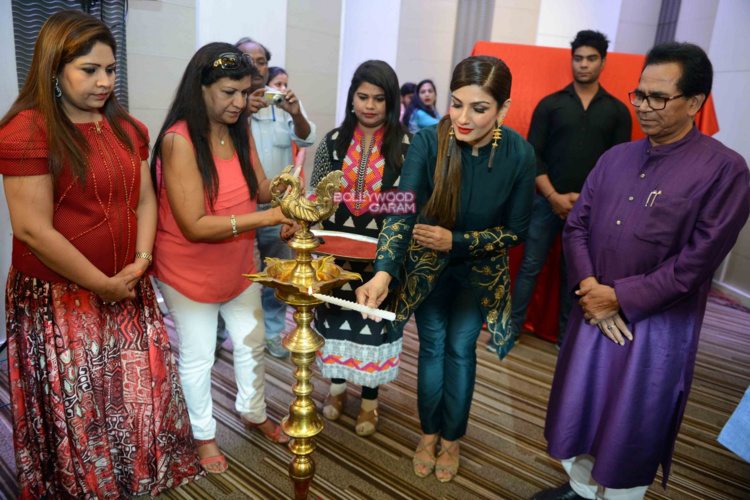 The actress added that parents must give time to their children and that she her given tuitions to her children herself and has also helped them with their homework.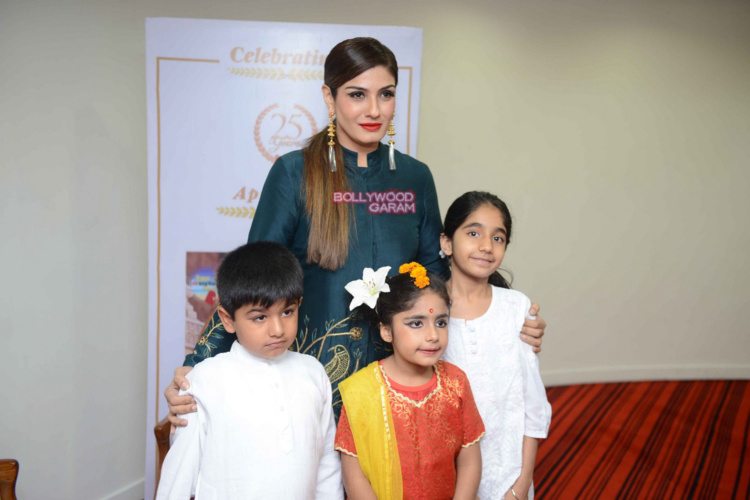 Photo Credits: Viral Bhayani