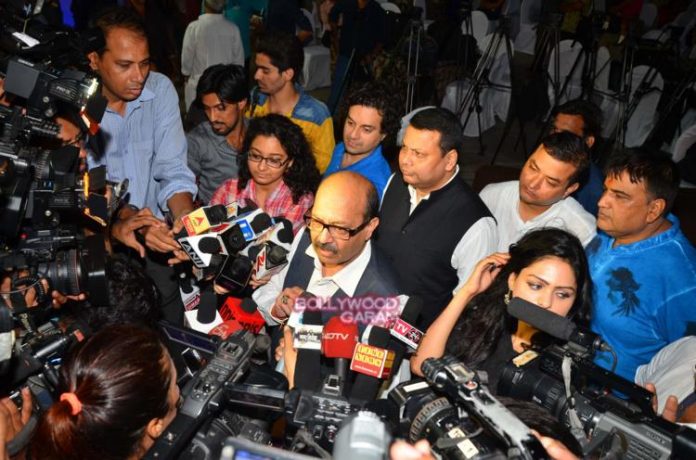 Indian politician Amar Singh was at a launch event of the movie 'Bhauri' in Mumbai on May 4, 2016. The politician lashed out at the media when he was asked about his opinion over Amitabh Bachchan and Aishwarya Rai's involvement in the Panama papers.
Singh revealed that a huge argument took place between him and Jaya Bachchan at Anil Ambani's party in 2012 which created a rift between him and Amitabh too.
The politician added that he does not know anything about the Bachchan family or their involvement in Panama documents.
Photo Credits: Viral Bhayani