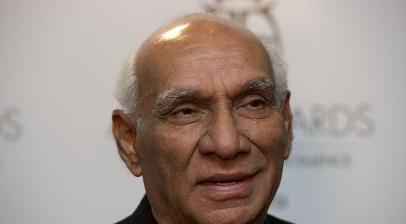 Legendary film maker Yash Chopra has on September 27, 2012 turned 80 years old and is today known as the king of romance. The film maker is now all set to present his upcoming romantic flick starring Shahruh Khan and Katrina Kaif.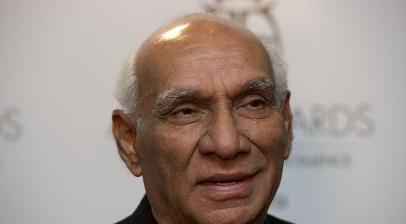 Reports have said that Khan will be celebrating the special day in a special manner with the help of a personal conversation with the film maker about his journey in Bollywood. Many of Shahrukh's hits have been Yash Raj's and his banner.
So Shahrukh will be talking to him about his life, films and his entire journey. It will be a special dedication for Yash Chopra and it was the Yash Raj team which came up with the idea and Shahrukh is excited about it.
Khan has also expressed his joy and happiness over working on the upcoming movie 'Jab Tak Hain Jaan'. There are reports that this movie will be the last directorial venture for Yash Chopa. It is also said that Shahrukh is the only actor of the present generation who has worked with Yashji so extensively. The event is being planned on a big level but Yash Chopra generally does not face the camera. The venue of the event is yet to be decided but Shahrukh is expected to talk about his films, stylish heroines and the grandeur of the flicks.