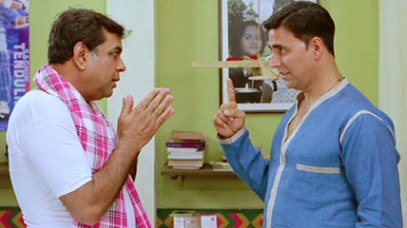 The Akshay Kumar and Paresh Rawal starrer movie 'Oh My God' is now out in the theatres, released on September 28, 2012. But the makers have pointed out that the movie does not promote atheism but has questioned blind faith.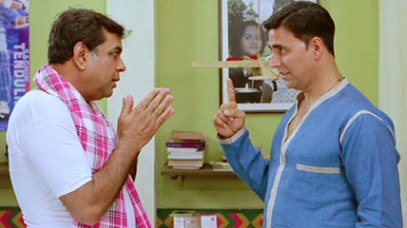 The story of the movie is about Kanjibhai played by Rawal, who sells idols of God but is himself a disbeliever. One fine day Kanjibhai's shop is destroyed in an earthquake while the insurance company rejects his claim on the grounds that the incident was an act of God, which is something that is not covered in the policy.
An angry Kanjibhai then moves to the court of law asking compensation, not from the insurance company but from God himself. Now that God does not have a legal address, the businessman summons the religious leaders, headed by Mithun Chakraborthy.
Kanjibhai argues that the religious leaders represent God on earth and thereby are liable to compensate his loss. Despite an abstract subject, the movie still has a strong climax. Rawal is undoubtedly one of the most talented actors in the industry who has pulled off the character beautifully, while Akshay has also done justice to his role of God. The movie is not intended to entertain but is supposed to inspire and enlighten.