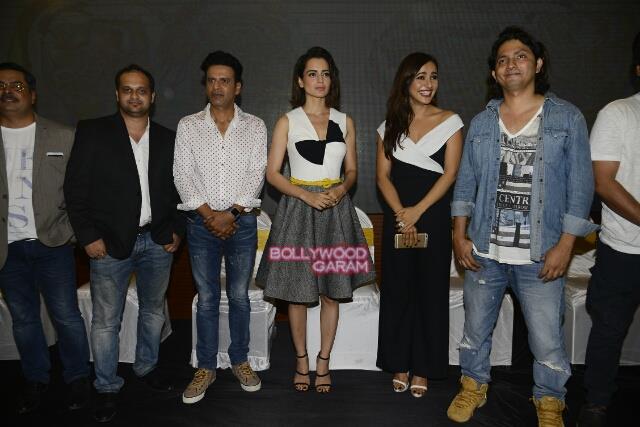 Celebrities from Bollywood Kangana Ranaut, Farah Khan, Neha Sharma and Manoj Bajpayee launched filmmaker Shirish Kunder's short film 'Kriti' at a world premiere event held in Mumbai on June 22, 2016. Kangana was the guest of honor at the event, which was also attended by Neha Sharma, Radhika Apte, Manu Rishi and others.
The movie 'Kriti' is Shirish's debut short film that stars Manoj, Neha and Radhika.
The psychological thriller managed to keep the audience glued to their seats till the end.
Photo Credits: Viral Bhayani