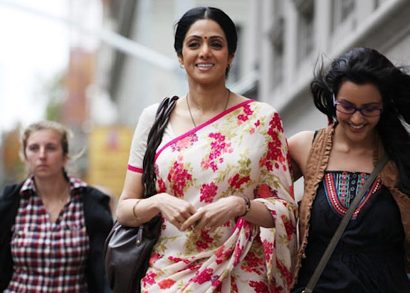 Veteran actress Sridevi's come-back movie 'English Vinglish' has already gathered much appreciation even before the release of the film. To go with the buildup, the movie which released on October 5, 2012 has a perfect balance of almost everything from the narrative to its execution.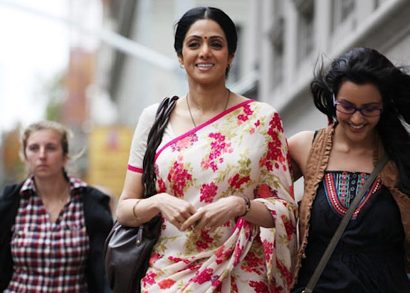 Gauri Shinde, who has written and directed the story, has narrated the journey of Shashi, a housewife. The filmmaker has played her cards smartly with just a running time of 2 hours and ten minutes and has not made it too dramatic, or underwhelming either.
The story of the movie unfolds around a middle-aged homemaker Shashi, played by Sridevi, who is struggling to earn respect from her loved ones. Shashi is often criticized for not being fluent in English; this is when the housewife finds support from her mother-in-law, played by Sulbha Deshpande and her loving niece, who forces her to live up to her potential.
Shashi then meets a French man Laurent played by Mehdi Nebbou, who falls for her and showers her with compliments and praises to make her feel special. Overall, the movie is a light hearted entertainer which has meaningful content and Gauri Shinde deserves all the credit to bring such a subject to light.