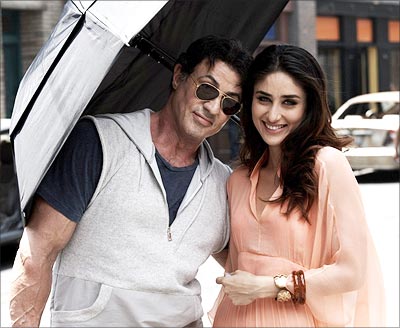 Its time for Sylvester Stallone to enter the house of Bigg Boss 4. Rumours say that after Pamela Anderson lit up the house of Bigg Boss, its time for Sylvester to create some magic, or rather pull some TRPs for the channel.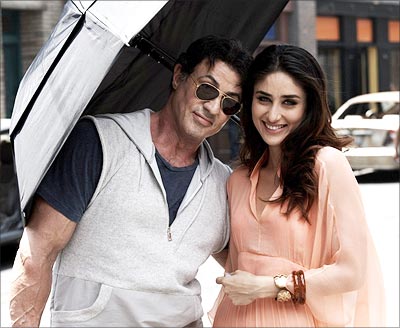 Check out Sylvester Stallone and Kareena Kapoor in the picture above
Being popular in India, it is obvious that Sylvester's entry in the house will definitely help the show gain some popularity as well as TRPs. However the news of his entry has not yet been confirmed, as no one knows if Sylvester will agree to do the show or not.
Sources say that Pamela Anderson was reportedly paid Rs 2.5 crores for her three day appearance in the show. One has to now wait and watch how much Sylvester is going to charge for his stay in Bigg Boss 4.
Pamela Anderson during her stay in Bigg Boss house had learnt to cook and also had grooved to the track of "Dhak Dhak Karne Laga".