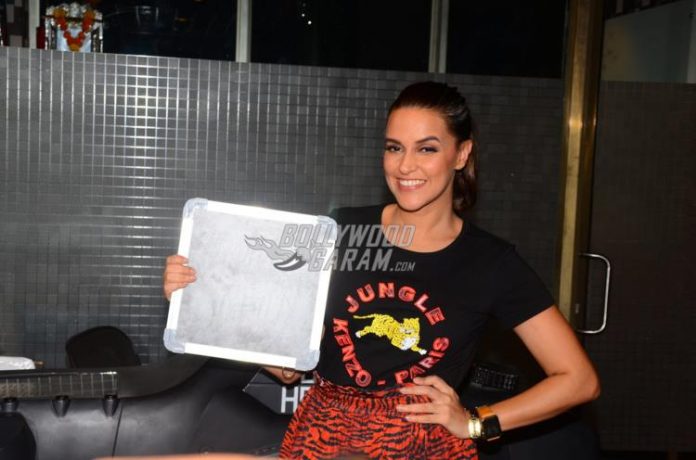 #NoFilterNeha Is Quite The Rage!
Bollywood actress Neha Dhupia was snapped promoting her first audio show/ podcast 'No Filter Neha' in Mumbai on November 4, 2016. The actress looked great in a black t-shirt and leopard print red skirt.
In case you haven't gotten around to hearing it yet, No Filter Neha is India's first ever celebrity audio talk show that airs every week on Tuesdays, on the music streaming app Saavn. You can tune in to No Filter Neha right here and listen to Neha in conversation with celebrity guests like Amitabh Bachan, Karan Johar, Ranbir Kapoor, Kareena Kapoor, Yuvraj Singh and the likes of them.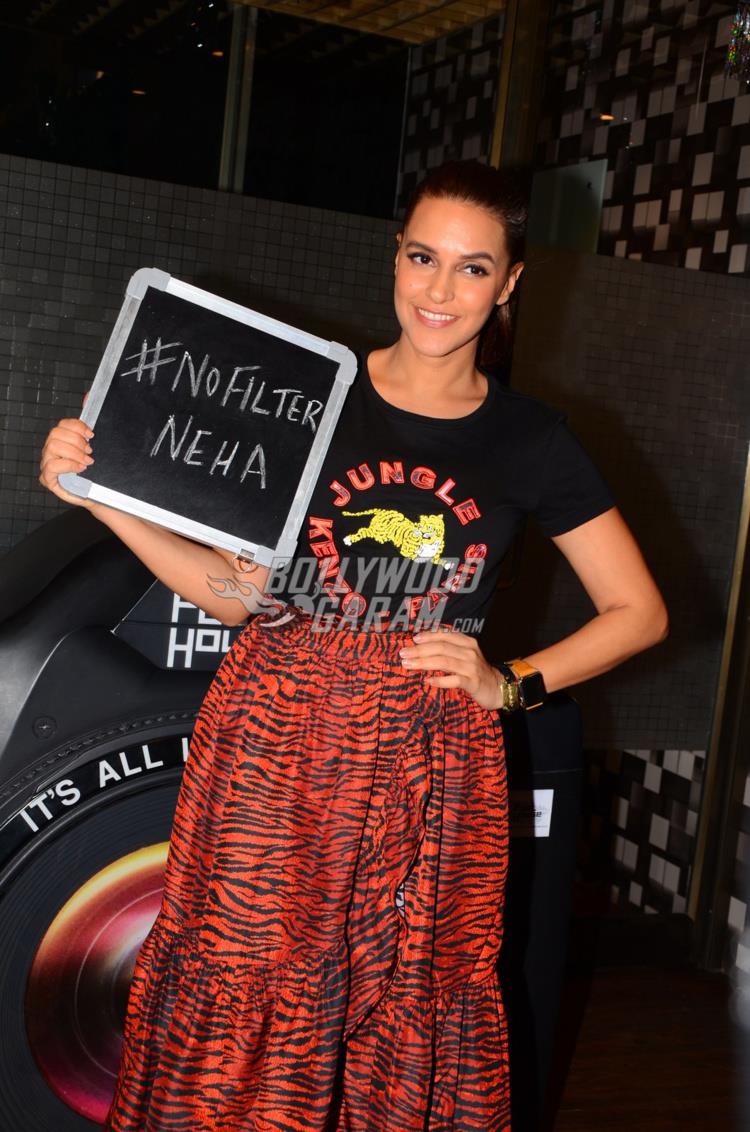 So what's the best part about inviting celebs to her talk show?
Neha says that generally, her celebrity guests come with a lot of suspicion and are very conscious of how it's going to be – not all of them open up at once. But getting to know them before the show helps and she holds back if they say something that wasn't meant to be live.
Adding on to that, Neha is also pretty excited about the fact that the since its an audio show – the guests are less conscious of their looks and clothes, this allows them to be more relaxed and open up while recording. There's no camera and no makeup!
She revealed that while Yuvraj Singh turned up for the interview in shorts, filmmaker Anurag Kashyap turned up in track pants!
Her podcast, she feels, is not only a medium to listen to famous celebrities sharing insights on their life in an unfiltered manner, but also to see an unknown side of her. She wants her fans to explore the funny side of her, that hasn't come out on camera yet – this show gives her the opportunity to unveil that.
Stay tuned for more updates!
Photo Credits: Viral Bhayani