Inside – Sonam Kapoor, Amitabh Bachchan, Karan Johar, Saif Ali Khan & more…
Yuvraj Singh And Hazel Keech tied the knot in a Sikh Wedding ceremony at Baba Ram Singh Ganduan Wale's dera in Duffera on November 30 and in a Hindu Wedding ceremony in Goa on December 2. Being closely connected to B-Town, we saw many Bollywood celebrities who graced the occasion in style.
Here are pictures taken on December 1, 2016 of your favorite celebrity on their way to attend the wedding ceremony in Goa.
An exclusively Bollywood Garam Report
Virat Kohli – Anushka Sharma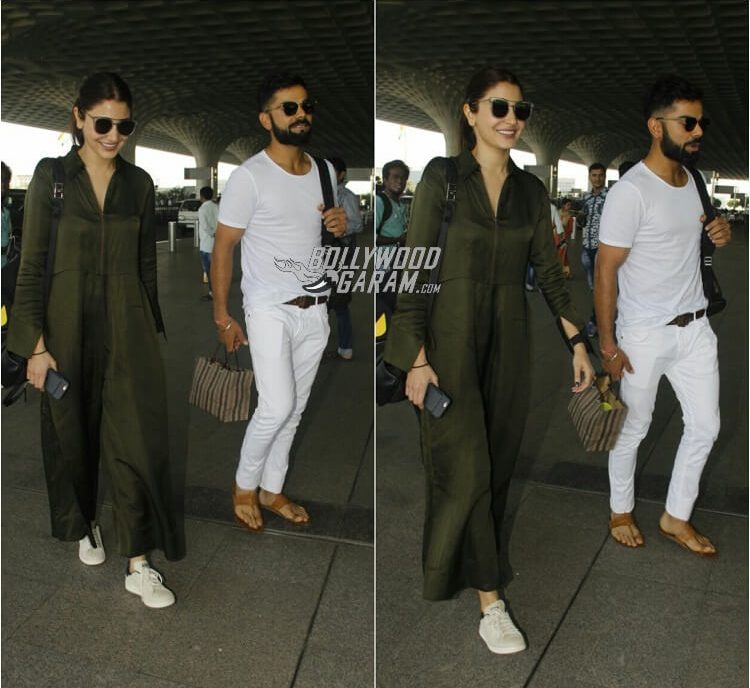 Bollywood Garam spotted the power couple who were on their way to Goa to attend the wedding ceremony of their close friend Yuvraaj Singh. Anushka Sharma opted for a comfortable military green jumpsuit accompanied by white sneakers whereas Virat Kohli was dressed all in white, with some dapper kolhapuri chappals.
They look stunning together!
Amitabh Bachchan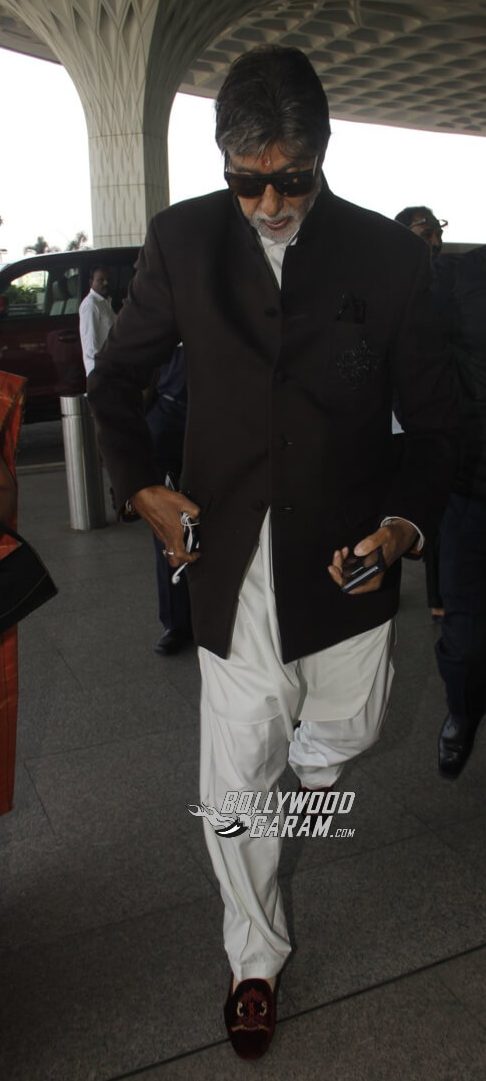 The Shahenshah himself was snapped by Bollywood Garam at Mumbai Airport on December 1, 2016. He looked classy as usual in a white kurta paired with a black coat and some custom made shoes!
Saif Ali Khan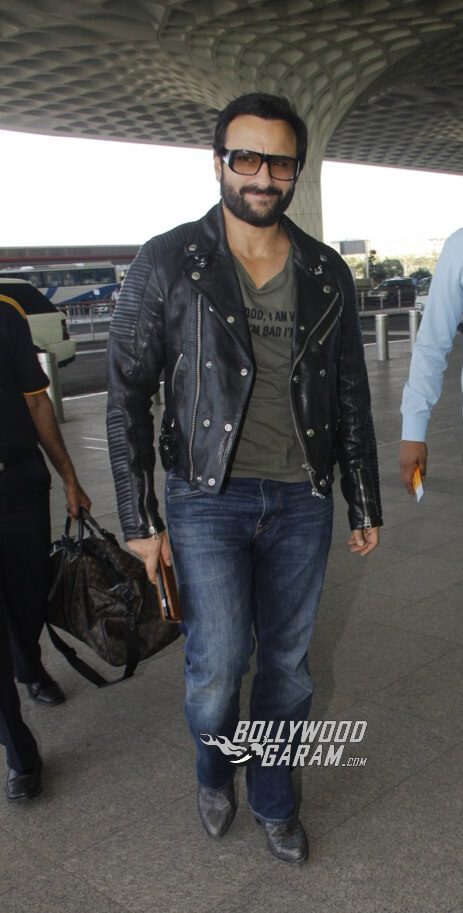 The Nawab was spotted at the airport on December 1, 2016 minus Begum Kareena Kapoor. He was on his way to Goa to attend Yuvraj- Hazel wedding. The star rocked the casual look with a black leather jacket.
Karan Johar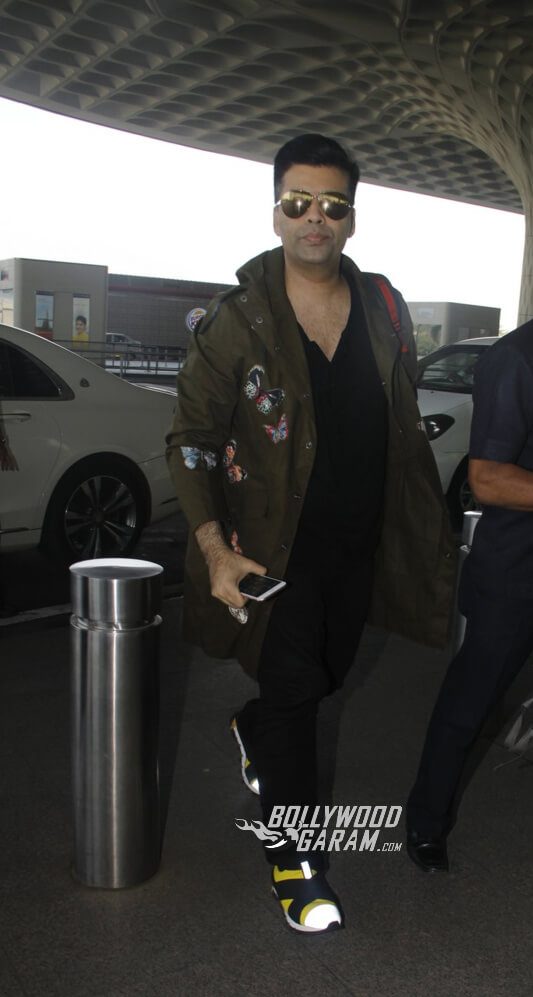 The Director/ Producer/ Screenwriter was caught on his way to Goa to attend the wedding sporting a funky military green jacket and some fancy sneakers.
Sonam Kapoor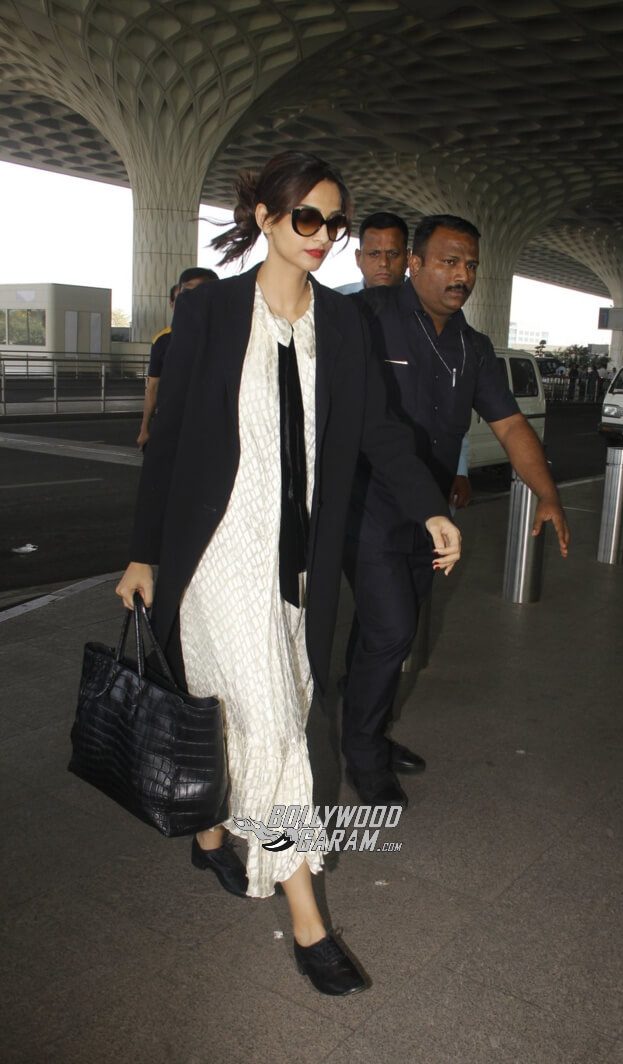 Ultimate Fashionista- Sonam Kapoor was spotted at the airport on December 1, 2016 in a classy ankle length dress paired with a long black over coat. Her black bag and sneakers just complemented her style statement perfectly. Did you notice that lip color?
Rhea Kapoor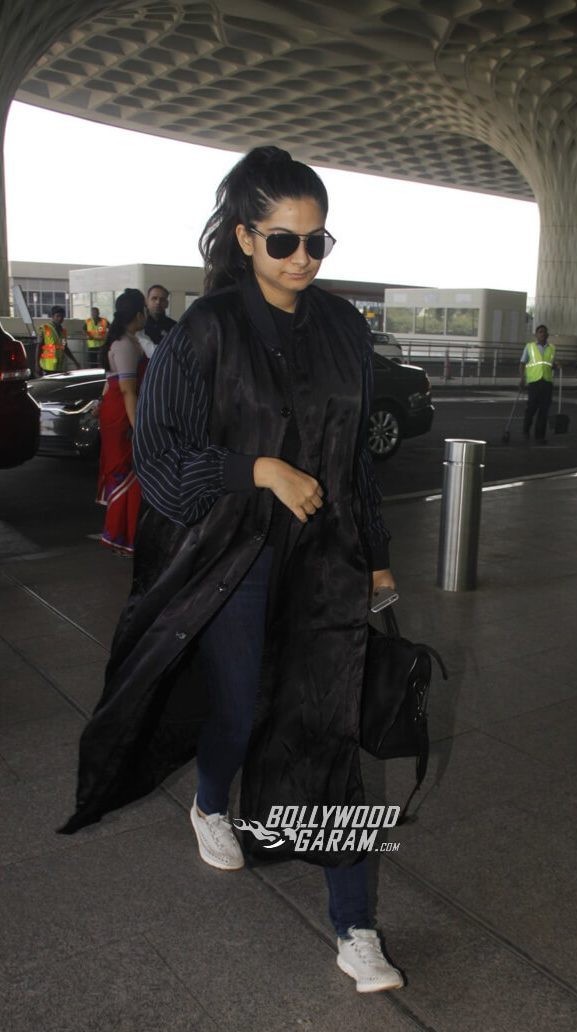 The soul behind Sonam Kapoor's style statements is her sister- Reha Kapoor. The producer/ fashion designer is a sensation among the generation today when it comes to fashion! She kept it simple yet looked stylish in her airport look on December 1, 2016.
Aditya Roy Kapoor
The Aashiqui 2 actor looked dapper and handsome in a blue stripped shirt and jeans paired with white sneakers. Looks like the handsome hunk likes to carry his own luggage and fly light.
Yuvraj Singh and Hazel Keech share pre-wedding selfie right here!