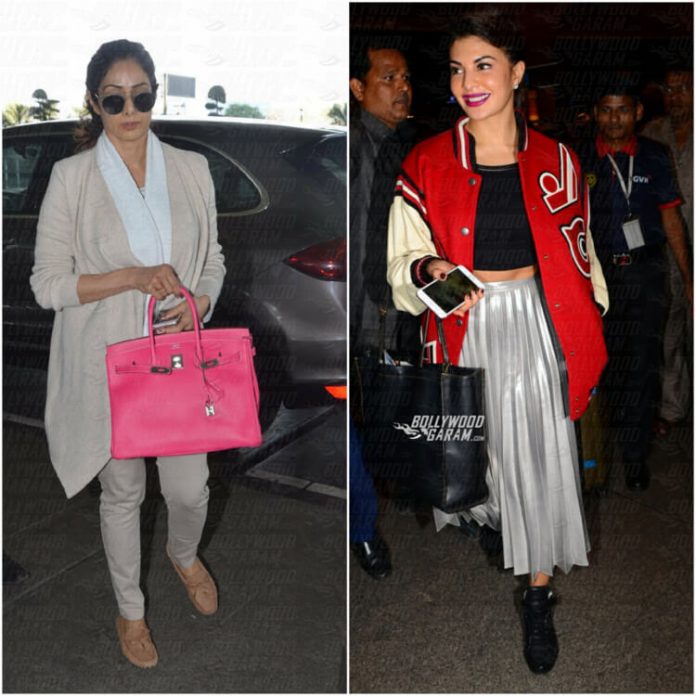 An Exclusive Bollywood Garam Coverage – See Jacqueline Fernandez, Farhan Akhtar, Ajay Devgn, John Abraham and Arjun Kapoor Inside!
The airport is probably the best place to spot exemplary star style. There's something fascinating about Airport Celebrity Fashion these days. Here's your boarding pass to one the most stylist B-town celebrities that grace the airport in their unique sense of style and experimentation.
Jacqueline Fernandez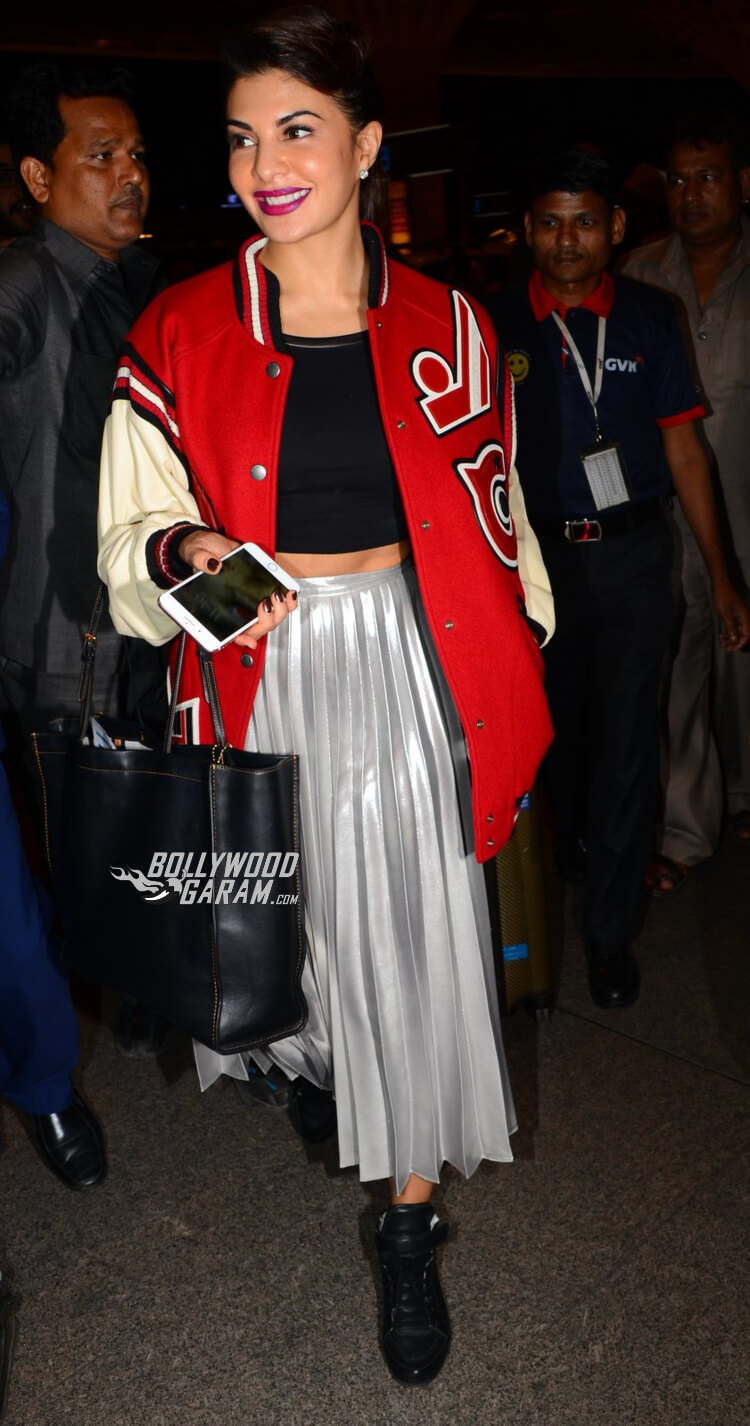 Jacqueline Fernandez looked stylish as ever in a pleated silver midi skirt and black crop top when spotted by Bollywood Garam at the airport on December 5, 2016. We like the little experimentation she made by wearing a red jacket over her outfit! She kicked of her airport chic look in style! What say?
John Abraham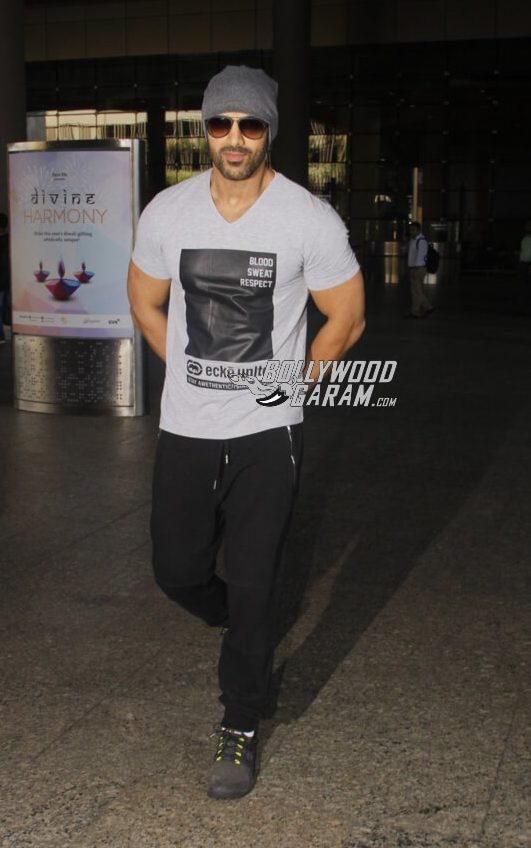 The action hero of Bollywood looked quite in action when spotted at the Mumbai Airport on December 5, 2016. We like his comfy casual picks for the airport!
Saif Ali Khan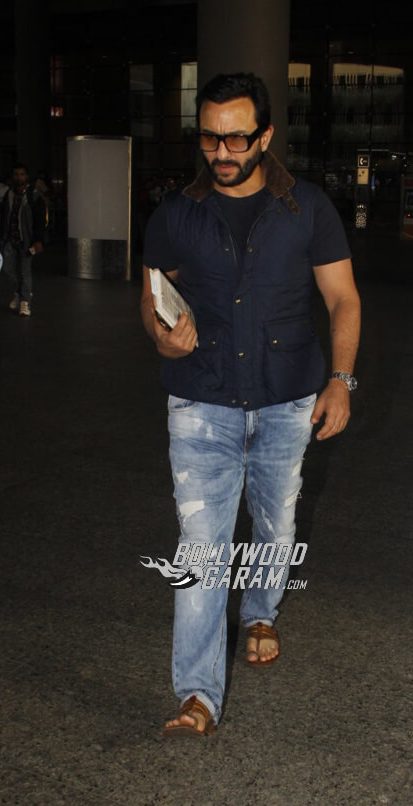 Saif Ali Khan is one of those voracious readers of B-town who is often found with a book in the hand, specially while traveling. That's a nice way to use your time right? And let's not forget his Nawabi fashion style!
Imran Khan with Wife Avantika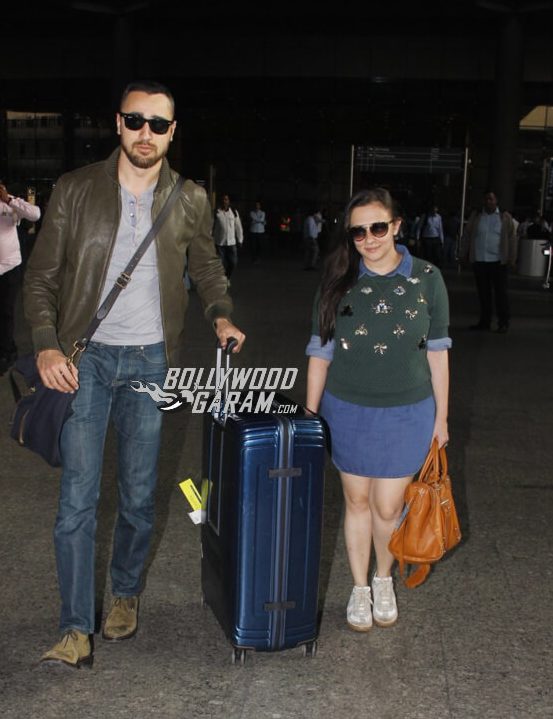 The couple was spotted at the airport on December 5, 2016. Imran Khan looks extremely classy in his military green  jacket and shoes which coordinated with wife Avantika's green sweater. Avantika looked quite cute today!
Sridevi with Husband Boney Kapoor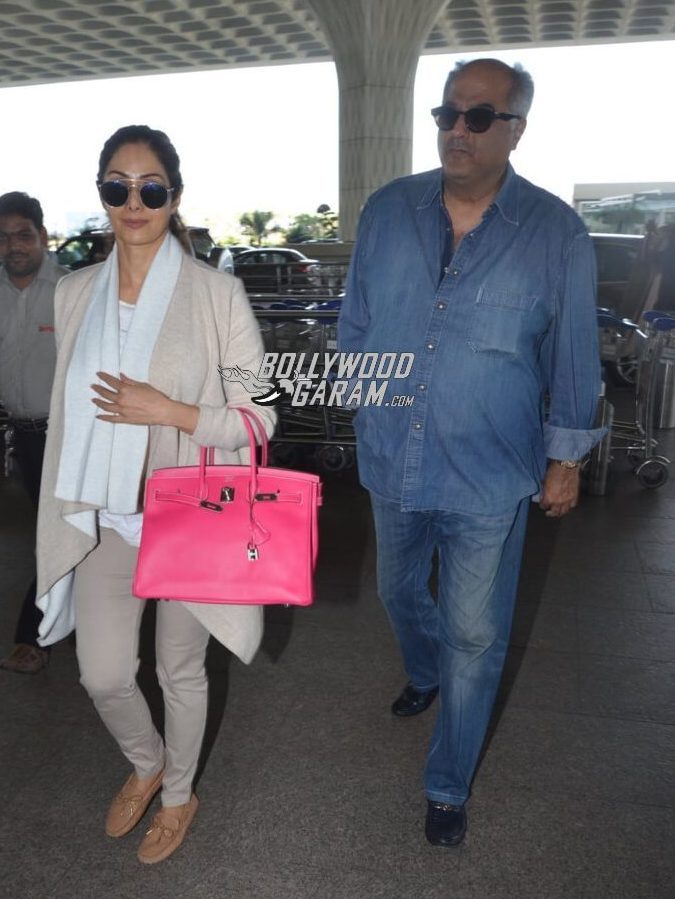 The star couple was spotted at the airport on December 6, 2016. The elegant actress was wearing a cream-white combination shrug and cream pants. The neon-pink bag seeks some unwanted attention though.
Farhan Akhtar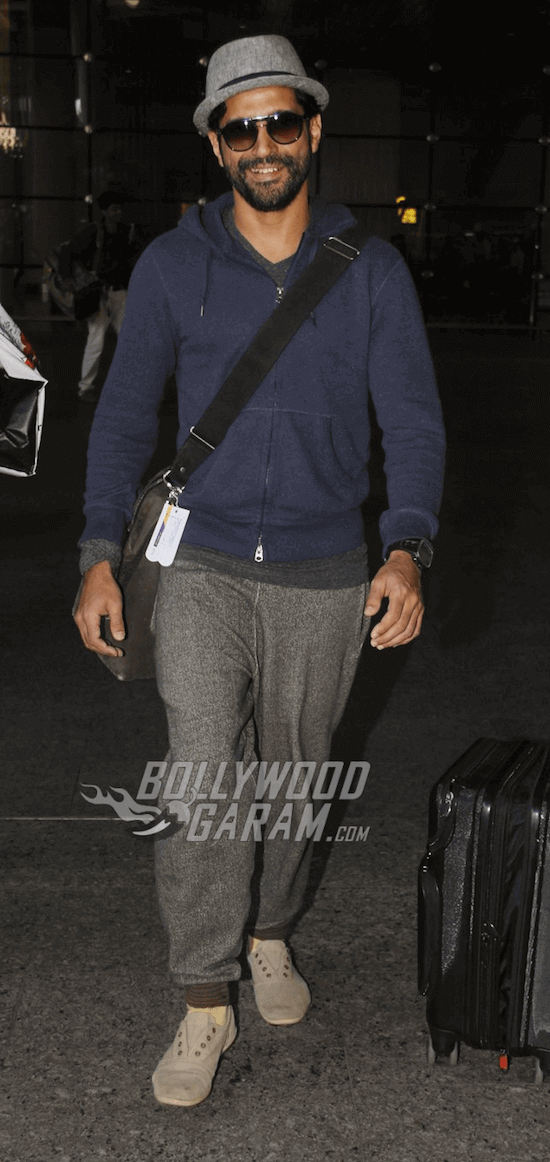 The multi-talented Rockstar rocked the Airport with his amazing fashion sense. Just look at how well he got his accessories coordinated! From the grey hat to his suede beige shows, the colors transition from head to toes like a symphony. Great job Farhan Akhtar – and a shout to Adhuna Akhtar!
Arjun Kapoor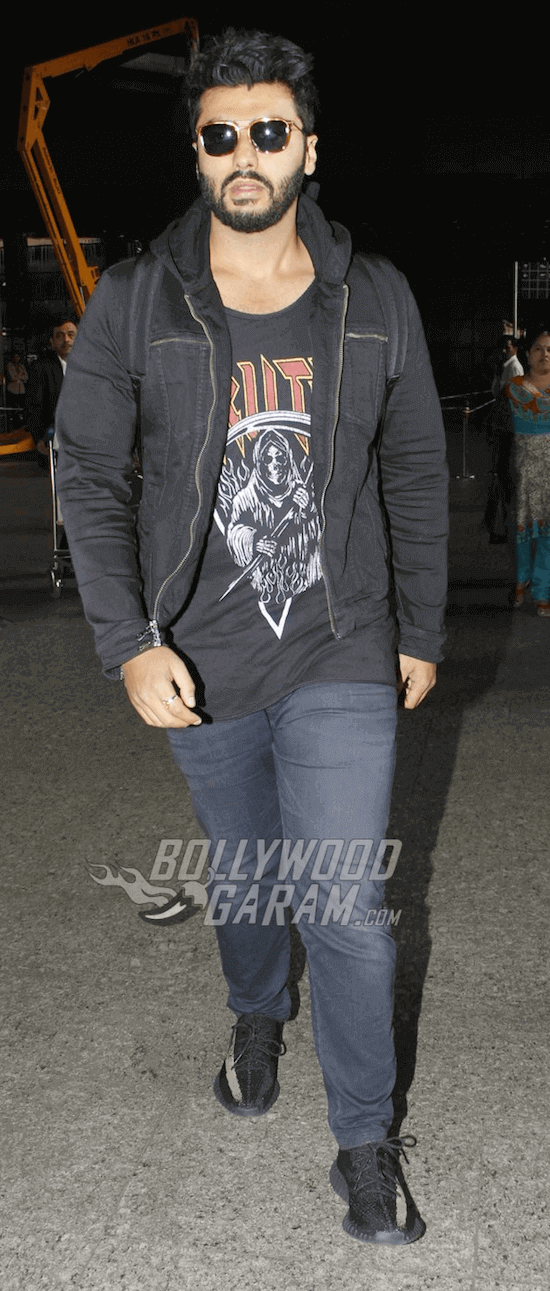 Most Wanted Munda Arjun Kapoor looks dapper in those shades and black hoodie! We spotted Arjun Kapoor leaving Mumbai Airport on December 8, 2016.
Ajay Devgn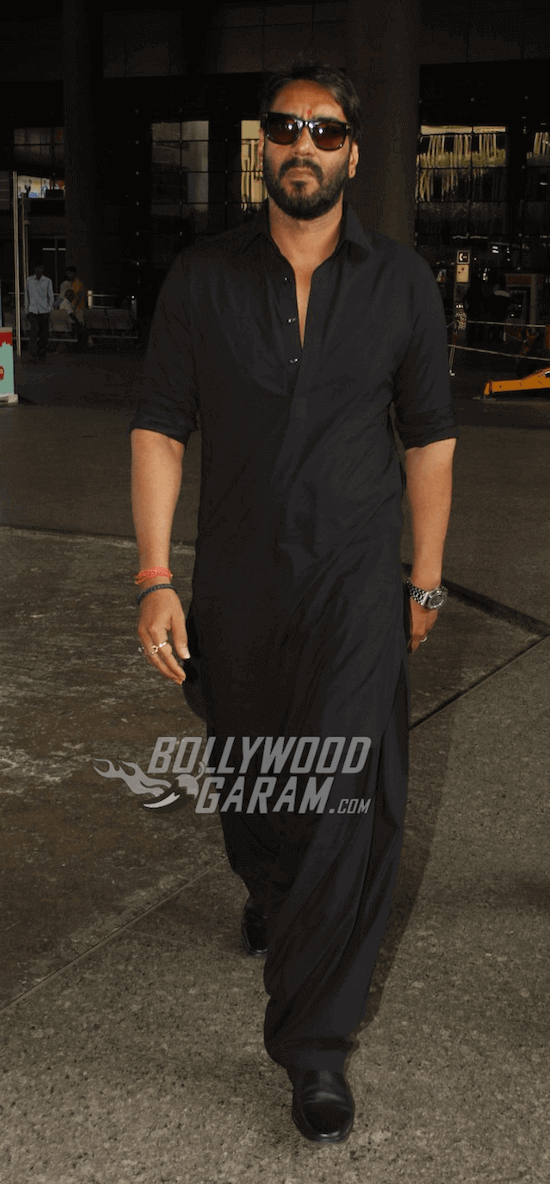 Bollywood Garam also spotted Actor / Producer Ajay Degn at Mumbai Airport on December 8 in an all black pathani with a rather serious expression on his face.
Why so serious Mr. Devgn? Why so serious?
Mahesh Bhatt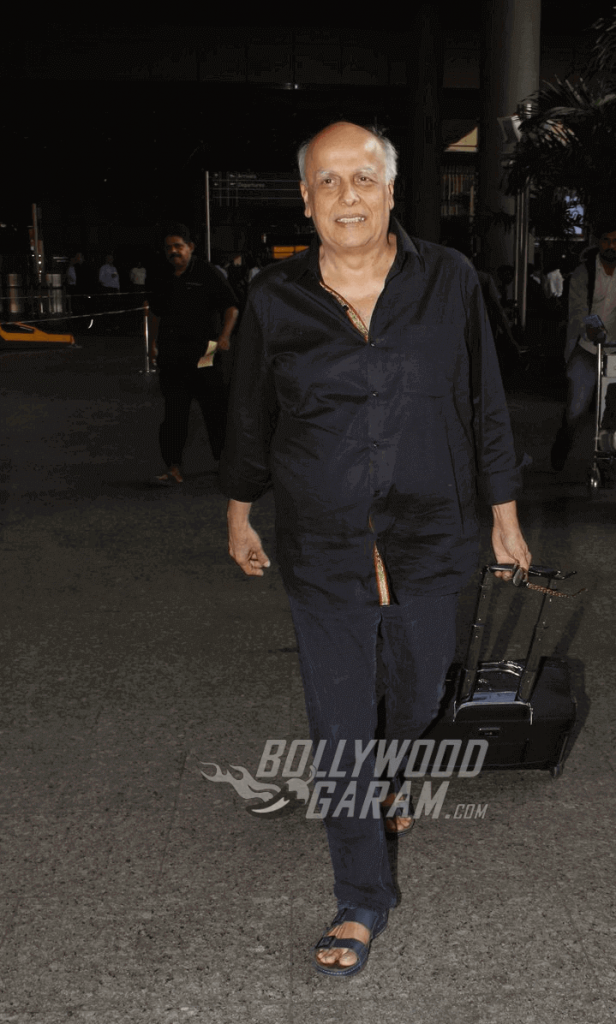 We spotted Director / Producer Mahesh Bhatt leaving Mumbai airport on December 8, 2016. He was wearing his trademark – black shirt and almost black pants.
He definitely tried to smile for the cameras!
Saurav Ganguly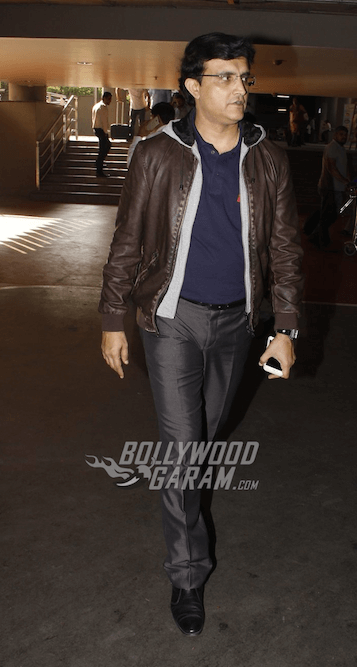 The yesteryear Indian Cricket Team Captain and Cricket Commentator  – Saurav Dada is a rare sight at Mumbai Airport. Looks like he was in a hurry to get his place of business!
Aahan Shetty
Yesteryear actor Suniel Shetty's son – Aahan Shetty was spotted at Mumbai Airport on December 6, 2016, sporting some eye-catching shoes! He is yet to make his debut in Bollywood.
That's all for this week. Stay tuned for more updates on your favorite celebrities!