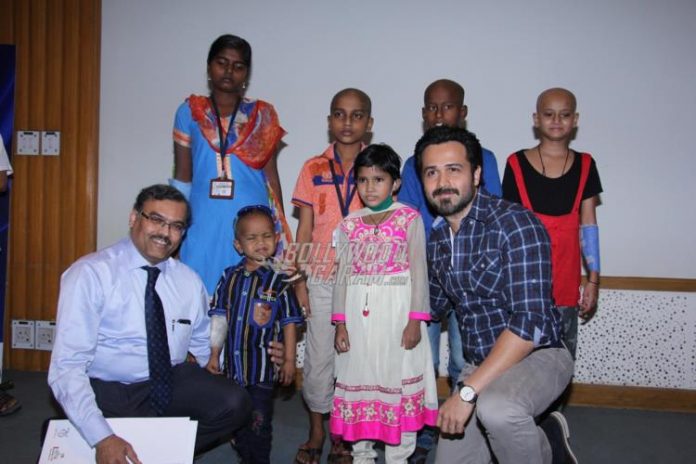 Bollywood actor Emraan Hashmi was at the launch of TATA Memorial and Times Now's 'Cancer Awareness Campaign' in Mumbai on December 14, 2016. The actor on the occasion spoke about his own son's battle with a rare kind of cancer.
Hashmi shared that he was shattered when he came to know his son has cancer and the news had made him go through different emotions. The 'Gangster' actor said, "In 2014, my son, he was 3 years and ten months, was diagnosed with a very rare case of kidney cancer. It happens to roughly 2-3 per cent of kids under the age of four. My son was part of that unfortunate percentage of kids".
The actor appealed that many people today still have a few misconceptions about cancer.
Photo Credits: Viral Bhayani