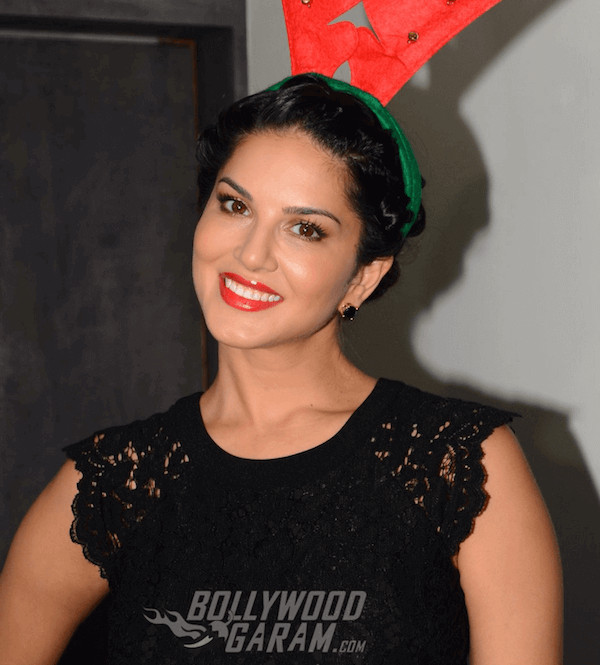 Enjoy the Bollywood Garam Special Sunny Leone Christmas Gallery
Bollywood Garam caught Sunny Leone decorating a mini Christmas tree this Christmas eve on Saturday in a studio – we couldn't resist the urge to get some photos for you!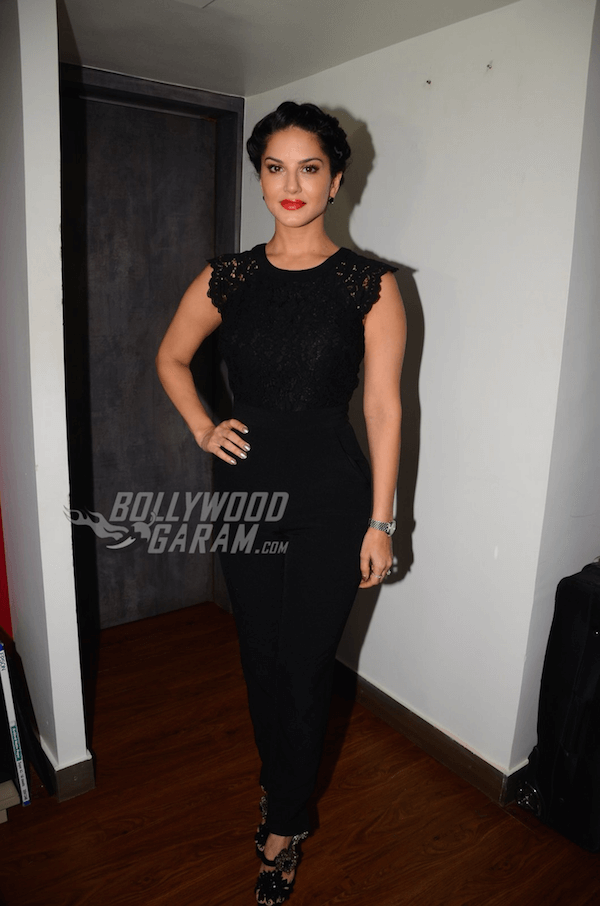 The actress has been busy promoting her latest item song from Shah Rukh Khan starrer, Raees – Laila Main Laila all over town. From The Kapil sharma Show to RadioMirchi, she's been everywhere.
The music video is finally out and we love the dance moves she's throwing!
Looks like she finally caught a break from all the promotional events and took some time off for this impromptu shoot.
This Sunny Leone Christmas photoshoot is the cutest thing you'll see today –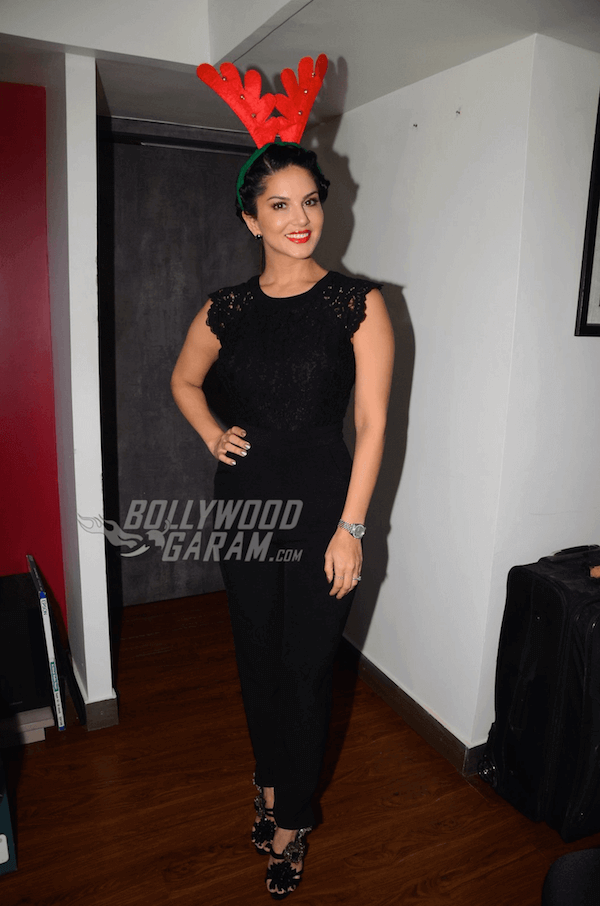 Sunny looked stunning in an all black attire, and her pretty black shoes stood out. They were paired well with the crochet top. After the preliminary photoshoot, she got down right to it and started putting up decorations on the mini Christmas tree set up in the studio.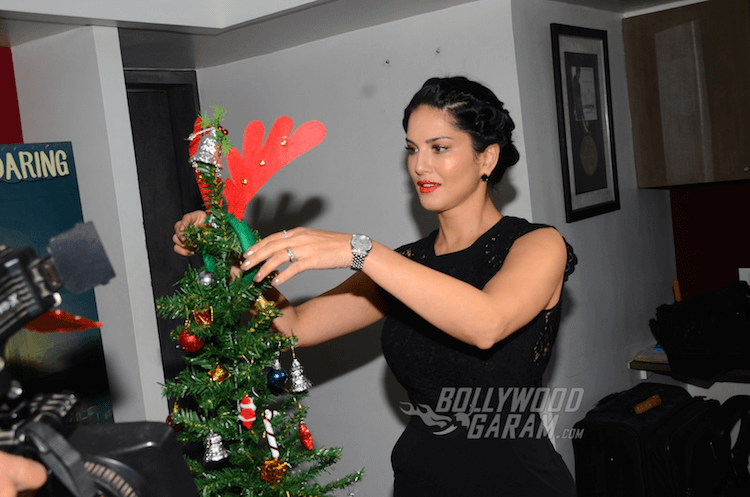 And there go the reindeer horns right on top of the mini christmas tree. Looks like they ran out of stars and decided to replace Archangel Gabriel and the star of Bethlehem with cute reindeer horns.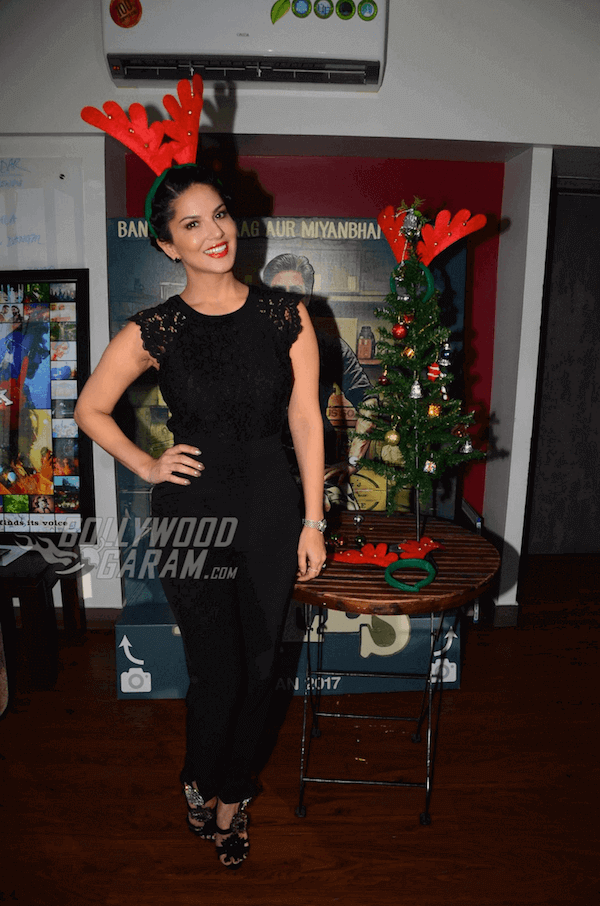 Star of the photo – Sunny Leone, the cute reindeer horns (on Sunny of course)
Our pick from the Christmas photoshoot? Sunny Leone air boxing!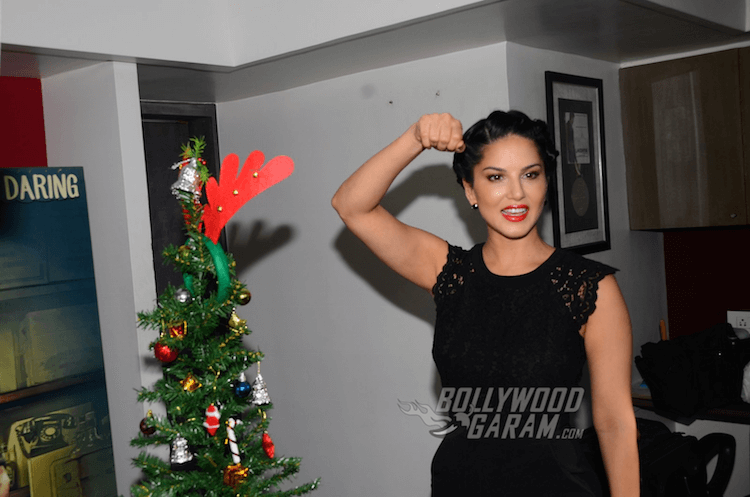 Doesn't she look cute?
That's all from the photoshoot, we hope you enjoyed the gallery!
Stay tuned for latest updates on Sunny Leone, exclusively on Bollywood Garam. Check out Photos of Sunny Leone from promotional event of her latest song from Raees – Laila Main Laila.
See the full song of Laila Main Laila right here!
Photo Credits: Viral Bhayani