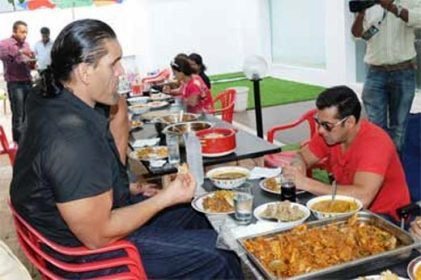 The Bigg Boss 4 house experienced a lot of action along with a slice of confusion and the ever present back biting. While hilarious situations prevailed as the inmates tried to portray each other, the mood soon turned somber with the housemates lashing out on Khali.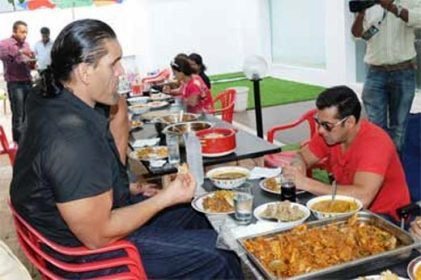 The task given by Bigg Boss to the contestants of the reality show this week was to enact the role of other housemates. Dolly Bindra asked Shweta Tiwari to play her loud self, an idea which Tiwari turned down. So, it was Ashmit Patel, who got to hold the reins of kitchen while screaming at the top of his voice.
Later, the inmates gathered in the living area for the screening of their behind-the-back talks about Khali. Dolly Bindra was greatly annoyed by hearing the other housemates speak badly of the wrestler, whom she has brotherly affection for.
Bindra wished to discuss the matter with the other inmates of the Bigg Boss house, but Khali, the great proved his greatness by asking the loud actress to get on with the task. Not one to give up easily, Bindra persuaded everybody to discuss the inmates' complaints towards the WWF wrestler.