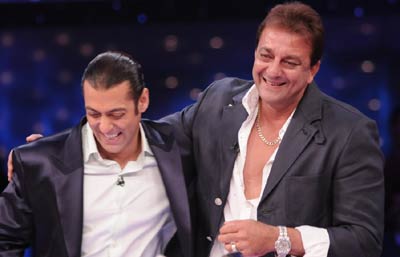 The next super star who is rumored to entertain the television audience is actor Sanjay Dutt. The actor is believed to have almost signed for the fifth season of the most popular reality show Bigg Boss.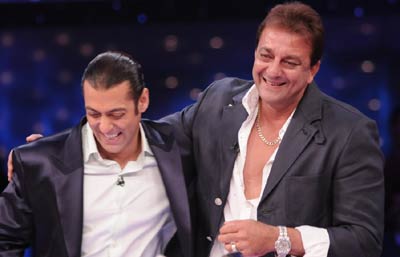 The fourth season of the show was hosted by 'Dabangg' actor Salman Khan. Since the actor is rumored to not be able to host the upcoming season, Salman has recommended the name of Dutt to be the show host.
The earlier season of the show had tremendous response due to the mere presence of the actor on the show. It was also reported that the actor has signed for two seasons.
Since Salman is now busy with his upcoming movie 'Bodyguard' opposite Kareena Kapoor, Kabir Khan's 'Ek Tha Tiger' opposite Katrina Kaif and another movie 'Sher Khan' there are chances that he may not take entire responsibility of the most popular reality show. According to reports, the actor has been roped to play the host of the show, just the signature on the final agreement is left. The earlier season of the reality show was hosted by the veteran actor Amitabh Bachchan, when the show had received tremendous response.
New reports say that Salman Khan and Sanjay Dutt will be hosting the Bigg Boss 5 show together. Well Sanjay, welcome to TV!