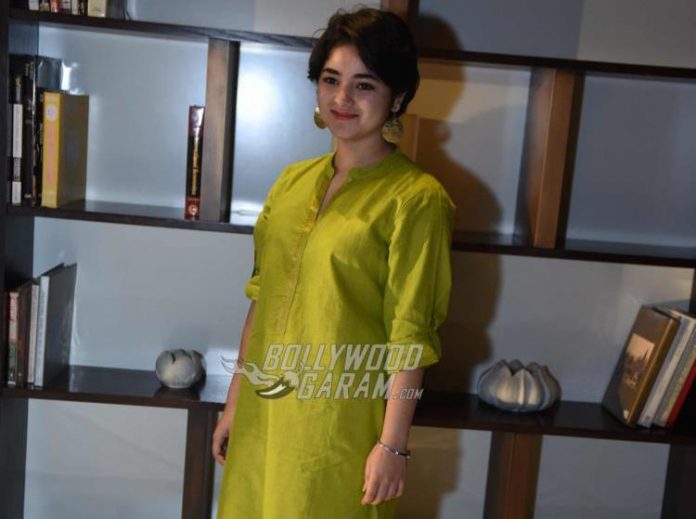 Even a 16-year-old is not spared on social media
Dangal actress Zaira Wasim who played the role of young Geeta Phogat, was recently trolled and criticized on social media for meeting Kashmir Chief Minister Mehbooba Mufti. The 16 year old actress received several comments online on social media which criticized her work and also her meeting with the Kashmir Chief Minister.
A petrified Zaira Wasim then posted a long apology letter on social media clarifying that she did not intend to hurt anyone's sentiments and that she is not proud of what she has done. The apology letter was later deleted by Wasim. As the apology went off live, several celebrities including Aamir Khan came in for support. Even the Phogat sisters, on whom the movie 'Dangal' was based, came out in support and assured her that she has not done anything wrong and that she need not to be worried or be apologetic for what she has done.
Geeta said, "When people like Aamir Khan are supporting her, then she has nothing to worry; we all support her." Wasim was bombarded with criticisms after she met Mehbooba Mufti. After Zaira deleted her apology letter, she even gave an explaination and said that she just intended to apologize to people whom she hurt unintentionally and that the media and people need not to blow things out of the way.
Actor Aamir too released a statement saying that he completely understands Zaira's situation and that she is stands as a role model for him. The superstar in his statement assured that she has got all the support and appealed everyone else to leave the young actor alone and respect the fact that she is just 16 years old. Wasim played the role of young Geeta Phogat in the movie 'Dangal' which also starred Aamir Khan and Sakshi Tanwar. The movie released on December 23, 2017 and has been running successfully all over since then.
Photo Credits: UTV Motion Pictures